Chronic labor shortages have continued to plague the world's supply chains. In the United States, the issue is especially acute. In what some are calling the Great Resignation, nearly 3 percent of American workers have quit their jobs as of August 2021. The population is aging and many are retiring. There are an estimated 10.4 million U.S. job openings, and each month more than 4 million people leave their jobs.
This is a tough dynamic for the U.S. logistics industry. While around 44 million people work within supply chain disciplines in general, only around 191,000 Americans work as full-time logisticians. A little under 500,000 Americans work in third-party logistics, and around 13.3 million people (about 9.1 percent of workers) work in transportation. Yet logistics is an $8 — 12T industry. And, of course, the worker shortage isn't just an American phenomenon. In India alone, it's anticipated that around 22 million people will be needed to staff the transportation sector next year.
When people talk about the labor shortage in the logistics sector, we hear a number of high-profile solutions including warehouse robotics, self-driving trucks, advanced modeling, the Internet of Things (IoT) and other advances. These are big, sexy technologies widely promoted as nostrums for an ailing logistics sector scrambling for people. But what you don't hear much about is the tremendous impact that simple supply chain connectivity could have on assuaging the labor shortage on the global logistics industry.
Supply chain connectivity may not involve Oculus glasses or high-tech robots that make for great TikTok videos. But by connecting traders digitally across the logistics function, stakeholders can maximize the productivity of the people we have — offsetting the demand for some of the people we can't get. This kind of initiative involves engineering shared-data environments or utilizing tools that allow for digital collaboration and automation between trading partners — eliminating previously manual tasks.
Here are seven specific ways data connectivity can help fight this global labor shortage in our industry.
Automating Time Slot Management
Truckers' time comes at a premium. The American Trucking Association notes that the industry has a shortage of 80,000 drivers — a number that could more than double by 2030. Rather than have trucks stacked up to load or unload at your facility, it's possible to set up a digital system that automates an agreement for a specific time slot, allowing truckers to make the best use of time.
Automating Carrier Negotiation
Shopping around for a competitive carrier and rate, planning routes, booking shipments, providing delivery instructions, etc. eats a lot of time for shipper-side personnel. Rather than having someone do all this manually, digital connectivity makes it possible to negotiate carriers, modes, terms, etc. automatically — selecting and booking the best option for a shipment without the need for human engagement.
Integrating Long-Tail Carriers
Real-time carrier information helps everyone involved with customer-side logistics stay on task and use their time wisely. Establishing digital connectivity with big players such as DHL, UPS and the like is an easy win for making sure customer service and logistical personnel are able to manage by exception. But what about smaller carriers? It's actually possible to put technology into play that extracts data from the shipping-related documents of smaller players to fuel ERP and supply chain-wide decisions automatically, eliminating the need for manual data entry in these transactions.
Tracking Non-GPS Carriers
Along those same lines, consider shipment location data from less sophisticated carriers. Major carriers with GPS-enabled fleets can offer shipment alerts to buyers and end-users so they can plan ahead. But what about smaller carriers who aren't GPS enabled, from private delivery fleets in the rural United States to tuk tuk deliveries in Thailand? By establishing connectivity via mobile phone with these non-GPS carriers, you can enable a more streamlined logistics function with these previously blind operations and help personnel make the most of their time.
Avoiding Errors Digitally
Logistics is fraught with potential errors, and rework eats up a LOT of personnel hours. Depending on the industry, one incorrect order could eat hundreds of hours across the supply chain in rework — whether someone pulled the wrong product and now has to ship yet again, the delivery information was incorrect, a detail was skipped for overseas shipping, whatever the potential oversight. Digital connectivity can ensure that there is "one truth" and less rework for all parties in terms of logistical data.
Minimizing Document Management
On the surface, things like optimizing shipping labels seem not really worthy of discussion. But the fact is that anything which eats up your people's time, no matter how small, strains logistical personnel capacity. Establishing digital connectivity between buyers, sellers and carriers means a level of real-time data sharing that makes printing accurate documents such as shipping labels, packing lists, advance shipping notices, etc. much more hands-off.
Accessing Warehouse and Terminal Environments
Many supply chains utilize third-party warehouses and port terminal facilities to help manage inventory efficiently and minimize lead times. But oftentimes these facilities don't share your data environment. So if you need to confirm inventory or want other data from the facility, someone there has to help. Configuring data sharing with third-party facilities cuts human queries out of the equation, creating visibility that saves time for everyone.
These kinds of behind-the-scenes data connectivity implementations won't likely snag headlines as the world continues to struggle for the people it needs. But one process, one person, one shipment at a time — digitizing, connecting and automating the little things could make a quantifiable, high-impact difference in the fight against labor shortages in the logistics industry. And with the projected labor force participation rate in the United States continuing to trend down between now and 2030, it's a tool we need to deploy at scale if we want to truly deliver strong performance.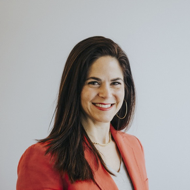 Valerie Kerns is SVP Product Management at Elemica. Ms. Kerns is an accomplished SaaS Executive. She has developed high performing product and engineering teams to deliver strategic results aligned with corporate strategy. Ms. Kerns has been building successful teams for over a decade in a variety of settings. Her recent experience has focused on product and engineering teams following acquisition, Pre-Seed, and Series A startups. As the SVP, Product Management at Elemica she leads the Product Management organization ensuring that Elemica delivers market leading functionality and solution sets for each product segment, regardless of industry vertical. In collaboration with product development, Ms. Kerns helps drive the product roadmap.