For quite a long time now, executives have been calling out the need to break down silos between the different stakeholders and the various functions in the lifecycle of a supply chain. Coordinating across different systems and parties has been a major challenge for companies. Enterprise systems are hardly ever integrated internally, let alone externally, across the fragmented network systems landscape. There are the ERPs, TMSs, and WMSs from different vendors; for some there's also the systems their 3PL uses that they also have to interface with.
To help break down silos and engender visibility, collaboration, and optimization across the network, transportation and logistics management solutions must do more than span transport. TMS platforms must serve as a hub that connects the ecosystem end to end – suppliers, warehouses, distributors, carriers. This next-generation solution in the evolution of the TMS, which extends its capabilities beyond its traditional logistical scope, can be understood as a "TMS-Plus."
A Hub That Connects the Network
Visibility is the number one problem these days and a digital transformation priority. Organizations struggle with blind spots across their supply chains and find that they don't have all the data they need to be capable to promise, inform customers of events and delays, adapt to disruption, quickly manage exceptions, and avoid costly expedites.
Executives are recognizing that the best solution is not necessarily a TMS that solely digitizes transportation processes and provides track and trace over shipments. Though doing so is important and improves efficiency, the greater need is to bring disparate systems together and standardize on one single platform. Visibility into transport alone is simply not enough. Technology must incorporate the entire community of logistics business partners to see in real-time across all modes, all inventory, all warehouse activities. And they need to be able to act on this information immediately.
A More Synchronized Approach to the Supply Chain
Companies often plan and optimize transportation independently from distribution, and often independently from how and where they stock inventory and plan and allocate orders. Cross functional visibility is critical, but the next question is what do you do with it?
In light of the challenges the pandemic raised, even in its aftermath with major disruptions in supply and demand, as well as what's happening now with Ukraine and Russia, it's obvious that companies need to take a more synchronized approach to their various logistics processes. In the past it was quite difficult if not impossible to embrace such complexity because of limitations in computing power and technology. Today, this is no longer the case.
Cloud technology with its near-infinite computing power and advancements in algorithms and machine learning has revolutionized what is possible. Transportation management can be more than a standalone solution. It can be part of a greater multi-party orchestration technology – a 'TMS-Plus' that, acting as a connective hub across the greater business network, breaks down silos between transportation, warehousing, and order management. One domain no longer has to operate blindly and in isolation from another.
Optimization Across the Unified Supply Chain
One can look at the supply chain as comprised of a kind of 'holy trio': logistics, inventory, and order management. Competitive advantage and resilience means being able to optimize across these three areas concurrently, and in a way that is timely and relevant, for cost, service, risk, and sustainability.
When companies and networks operate between separate systems such as ERPs, WMSs, and TMSs that are architecturally different, the systems don't speak to each other very well and critical information remains isolated. A transportation management solution that acts as a single unifying hub, interfaces with these different systems and brings in relevant data and relevant information, making more strategic decisions possible. Beginning from the planning stage, smart calculations could encompass broader risks, conditions, and constraints about transportation options plus inventory plus sourcing locations plus service levels plus greenhouse gas emissions, and so on, to come up with a recommended, optimized action in a fraction of a second. During execution, continuous and optimized replanning and timely exceptions management ensures reliable on-time and in-full deliveries at the lowest possible costs.
In the end, it all comes down to complexity. We live in a complex world with global supply chains, multiple sales channels, and multiple business partners. In the past, people would stay away from that complexity because it couldn't be addressed. In the past, the goal was to simplify, to go for more static options and standards. But with today's computing power, complexity is a value add. All these "multiples" represent opportunities for optimization, for faster and better service at lower costs. A "TMS-Plus" recognizes that just a "TMS" is not enough. Integration or connection is a kind of prerequisite. You need to have the data, but beyond that you need the embedded intelligence to 'conduct the multi-party orchestra' to exact perfect execution.
By embracing supply chain complexity and using it in varying degrees of freedom and intelligence, businesses can now attain superior outcomes. They can go deeper and more granular in real-time to optimize beyond what is done in a traditional solution, optimizing each order flow from an end-to-end perspective.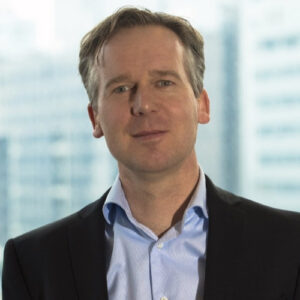 Martin Verwijmeren is Co-Founder and CEO of MPO.