How many hot dogs can you eat in 3 minutes?
I have no interest in finding out for myself, but in my son's case, he ate 7 hot dogs in 3 minutes to take 2nd place at the Sunbury, Ohio July 4th hot dog eating contest (he missed 1st place by just 1/2 a dog)!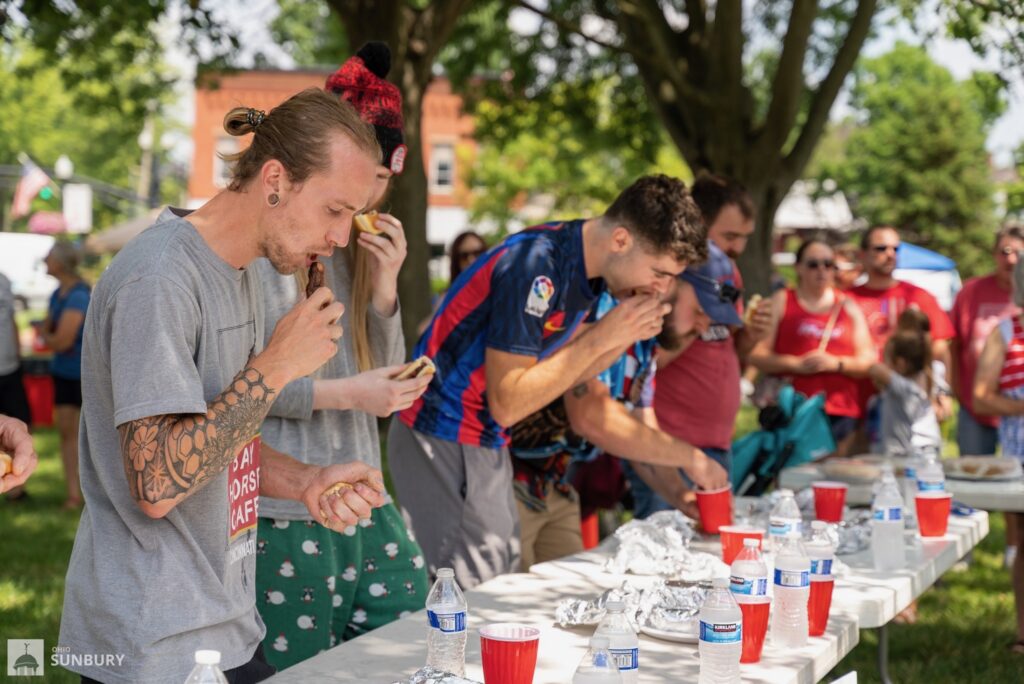 He then ran 4 miles and walked another four back home to avoid a $100 Uber fare.
Oh, to be young (and have his metabolism) again!
Moving on, here's the supply chain and logistics news that caught my attention this week:
Still Have All of Your Parcel Eggs in the UPS Basket?
Who walked away from the negotiation table first? UPS claims the Teamsters did and the Teamsters claim it was UPS.
Both sides are following the classic labor negotiations script.
The current contract expires on July 31, so there's still plenty of days left for more theatrics and press releases, each side hoping to extract as many concessions as possible until the 11th hour.
If all of your parcel shipping volume is with UPS, shame on you. You should have been diversifying long ago, not only because this potential strike was a known risk, but also because of broader capacity and cost challenges in the parcel market. I wrote about this need to diversify back in January, for example, under the heading "Expanding Parcel Carrier Base Beyond FedEx and UPS." Read it again, as well as these related posts:
Don't Forget About Cyberattack Risks
In a survey we conducted with our Indago supply chain research community in January 2022, more than two-thirds of our member respondents (69%) believed that the probability was "Very High" (30%) or "High" (39%) that a cyber attack would disrupt global supply chains.
"Since supply chains are long and complex, they make easy targets for cyberattacks," said one Indago supply chain executive. "Simply attacking one small node can reap large-scale chaos and provide hackers with the monetary rewards they are looking for. Since the playbook has already been established, it's only a matter of time until there are more [cyberattacks]."
Cyberattackers struck again this week.
As reported by Nikkei Asia, "The Port of Nagoya, Japan's largest port by total cargo throughput and responsible for handling some of Toyota Motor's car exports, has suffered a crippling system glitch, with the port operator saying Wednesday it suspects a cyberattack."
And as reported by Reuters, "Toyota Motor plans to suspend operations at a packaging line for export-bound components on Friday, the automaker said on Thursday, after a cyberattack at Japan's biggest port triggered a system glitch and stalled work for more than two days."
So, while labor strikes are in the spotlight at the moment, cyberattacks remain a serious threat in the shadows.
For related commentary, please read:
And with that, have a happy weekend!
Song of the Week: "Lonely Generation" by Echosmith