Logistics service providers (LSPs) face a unique challenge. In addition to the evolving customer demands within an increasingly global, networked, multi-channel supply chain, these professionals juggle a variety of clients with differing supply chain management needs.
Many leading LSPs, such as DSV, CEVA, and GEODIS, have opted for a more holistic supply chain orchestration approach that connects siloed systems and provides them with opportunities for superior service, innovation, and profitability.
Connecting Fragmented Systems
Working with multiple organizations, LSPs must integrate fragmented IT landscapes across plants, warehouses, carriers, and stores. Rather than address a narrow pain point, supply chain orchestration solutions connect to and complement disparate systems (ERP systems, WMS, etc.) to help LSPs manage their entire ecosystem. For instance, with a holistic approach, they can make smarter planning and execution decisions by leveraging information around inventory, sourcing, and replenishment. By integrating inbound, outbound, and after-sales flows, LSPs create one streamlined and continuous end-to-end flow, broadening opportunities for optimization and multi-party collaboration.
Creating a Reliable and Dynamic Environment
Logistics service providers often operate on a global playing field, managing highly complex and diverse supply chains with multiple sources and fulfillment centers worldwide. They're challenged with managing uncertainty of supply, overseeing remote deliveries, and consistently and cost-effectively carrying out both regular and rush orders under strict time windows.
Many top LSPs leverage supply chain orchestration to dynamically manage multi-channel order flows, multi-leg logistics and multi-modal transportation and integrate complementary processes into their flows, such as customs and special handling, to streamline international shipments. Because logistics providers work with substantial business networks, they require orchestration solutions that are flexible and configurable, allowing them to set unique rules for each customer and always select the optimal carrier based on each order's specifications.
Supply chain orchestration is also order-centric, which means the solution focuses on individual order requirements rather than batch processing. As a result, LSPs gain opportunities for optimization through pre-booking, order consolidation, and decomposition. In the latter instance, logistics providers can "decompose" or break up complete purchase or sales orders into shipments, and shipments into various legs to isolate and optimize expedites, as well as control and monitor progress on more granular levels via milestones.
Supporting Future Customers and Service Portfolio Expansion
Staying relevant often requires that logistics providers expand their company's service portfolio to attract new and diverse clients. A move that offers tremendous potential for growth, but also broadens the already hefty challenges, demands, and complexities LSPs have to deal with.
Supply chain orchestration solutions need to be highly flexible, configurable, and scalable to accommodate different types of inbound, outbound, and return flows. Because they span the end-to-end supply chain, they need to easily integrate a wide range of systems to work with multiple different clients and markets — becoming one customer's transportation management system (TMS) and another's reverse logistics – without having to introduce any new systems or silos.
Flexible and configurable solutions also allow these companies to onboard new customers quickly and seamlessly and go to market faster.
Businesses turn to LSPs to consistently deliver on the perfect order – the best service levels at the best cost with minimal environmental impact – no matter the geographic span, demand, or disruption. Accruing stand-alone capabilities builds walls between networks and creates organizational and functional silos. To stay ahead of the game, many of the most notable players opt for an integrated, natively multi-channel, multi-modal, multi-capable, and holistic solution. This way, they unify the disparate systems between networks and converge every supply chain function and flow to ensure no opportunity is missed.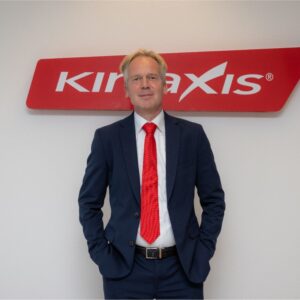 Martin Verwijmeren is Managing Director, Industry Practices at Kinaxis