When we speak to supply chain leaders about innovations in their supply chain, it's not always about drones, self-driving trucks, or automated warehouses. To the contrary, it's often about rethinking how we view our operations, leverage all our stakeholders, and in the end, deliver the best experience to the customer.
Trend #1: Customers Buying Experience Not Products
With enhancements in manufacturing and product development, it's increasingly hard to distinguish product capabilities as a customer. Incremental benefits, marketing and sales and branding have begun to take a back seat to experience and customers are increasingly making their decisions based on ease, transparency, and service.
We are seeing that businesses who invest in innovation and view supply chain as a competitive lever drive the most impact to their bottom line. According to the Geodis 2017 Supply Chain Worldwide Survey, organizations that invest more in supply chain see greater EBIT (earnings before income tax) in their business.
#2 Real-time Network Inventory Control and Planning
Too often we think about inventory in a linear way. We have suppliers that provide the inventory to select warehouses and these warehouses supply customers at the appropriate time and place. However, today considering inventory across the supply chain (at suppliers, in-transit, at customers, with 3PL partners) needs to be much more dynamic.
Take, for instance, you are a B2B manufacturer that has an important customer that needs a delivery ASAP. Knowing that you have inventory traveling to your warehouse overseas, you can now split the shipment, satisfy the customer order in route and build upon an already good relationship with the customer. For B2C, it could mean building flexibility in your supply chain with direct shipments from your suppliers to satisfy timely customer orders without the additional cost of expediting.
In either case, having full inventory network visibility to take action on leads to reduced inventory costs, more on time, in full orders and lower expedited costs.
Trend #3: Serving Every Customer with their Own Optimized Micro Supply Chain
As organizations have invested internally to scale their supply chains they have focused on building out their capabilities and processes to reduce cost and improve efficiency. While providing business value, this has left many with static supply chains built for mass fulfillment to customers. However, rising customer expectations have demanded more customization, driving complexity in our supply chains and requiring us to become more agile with multi-party orchestration.
If you are a pharmaceutical company with a product that has a limited shelf life, you are going to treat every order very carefully. With expiration at risk, any exception with suppliers, in the warehouse, customs, transportation or delivery is catastrophic to sales and company success. That means taking action on these exceptions quickly in real-time for each order.
As a furniture provider looking to expand your offerings, you may add tables, chairs and pillows to your ecommerce platform. Seamless for the customer externally but internal fulfillment is fragmented across multiple warehouses and suppliers. Collaborating between your supply chain network to bring the order together before delivery to the end customer requires flexibility and real-time collaboration with all partners.
The near future of supply chain requires optimized flows across multiple parties with the ability to take quick action on any customer order that lags behind.
Trend #4: Building an Ecosystem that is Actionable
There is no company big enough to run their supply chain alone. Not even Amazon. And that means that partners from 3PLs & 4PLs to suppliers need to become a valued partner in your supply chain.
Identify which partners are innovative vs. a commodity through their capabilities. Can your suppliers direct ship? Will they share inventory? How agile are they in how you can use them (i.e., overflow fulfillment or repair & returns)? How flexible can the relationship be? Do they provide visibility into their operations with real-time integration with your systems? Can they ramp up inventory when needed?
We see the suppliers and partners that can provide flexibility and visibility to their customers will continue to grow relationships with brand owners.
Trend #5: Supply Chain Visibility Is Much Broader than Track and Trace
When you hear the word visibility, immediately your thoughts may go to track and trace. This is only the first stage of supply chain visibility, however.
The second stage is to make this visibility actionable. As every customer order flows through the supply chain, organizations are looking to drive more granularity into how they track and measure the lead times of the various supply chain services they undertake. This is much deeper than pure track and trace. This can include visibility into:
Inventory across your network of internal warehouses, suppliers, partners and in transit

Distinct internal steps within the customer supply chain such as picking in your warehouse, build to order manufacturing with a supplier or customs for international shipments.

Capacity of your 3PL & 4PL partners to understand how dynamic they can be to satisfy today's orders.
It's all about the visibility to put your planning and forecasting into action.
Operationally, we are in the midst of the greatest age of innovation supply chain has seen. Supply chain is well past being a cost center to the business and we're seeing organizations that invest in supply chain innovation as the ones that are betting that customer experience will have the greatest impact on customer satisfaction. It's a wise bet.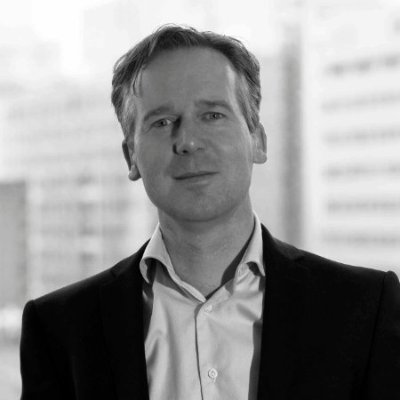 Martin Verwijmeren is co-founder and Chief Executive Officer of MPO, a leading provider of smart cloud software for supply chain orchestration with offices in Boston, Rotterdam, Tokyo and Hyderabad. He was previously vice president of IT for CEVA Logistics. He has a PhD in distributed systems for integral inventory management from Eindhoven University of Technology.