Our industry has gone through some significant changes in the last 10 years and we're likely to go through even more thanks to factors like omni-channel, autonomous trucks and increasingly complex routing. The good news is that a transportation management system (TMS) can give you one of the strongest return on investments (ROIs) of any supply chain management software – if you can find the right one for your organization.
Selecting the best TMS is one of the most important logistics decisions you'll make because it will determine how you overcome today and tomorrow's challenges. Let's look at five of the most important factors as you work through your decision.
Short and long-term goals
Your business challenges won't ever go away, but their complexity will probably evolve. To start, think beyond a TMS' desired features to your broader business goals: What do you want your TMS to help you accomplish as it relates to your company objectives? Are you looking to expand into new markets? Grow your non-asset part of the business?
If potential vendors have a business-minded team and a partnership mentality, ask them to help you think through what you need and articulate how the TMS fits into that vision.  
Technology and design
If you've been involved in a TMS purchase before, you understand that simply knowing whether the software has a certain feature doesn't actually mean that feature will be a good fit for your operations. You need to understand how the feature works and whether it's relevant to how you do business, or if it will just add complexity and cost.
Get in-depth demos and ask for walk-throughs of your scenarios to really learn how the software can deliver:
Easier integration with your systems and faster on-boarding for customers, carriers and trading partners.

Omni-channel capabilities that allow you to respond flexibly to customer needs.

An ever-growing stable of Web Services/Carrier APIs.

Real-time freight visibility for maximum cost-savings to you and your customers.
Design makes all the difference. Functional gaps can always be filled with the right system design, but a bad design will impact you for the life of your solution.
Adaptability
Most TMS systems on the market today were first released 15-20 years ago. The vendors have attempted to add new features and functionality, but that's caused complicated implementations and rigid designs that require extra time and money to adapt to new processes and demands.
A modern TMS will have a wholly different design that is adaptable to your needs and gives you the freedom to configure the TMS on your own. With self-configuration, you get maximum control without the need for long-term, costly support contracts.
Cost of ownership
Watch out for TMS vendors that sell a low-cost solution, only to make you rely on them for changes and support later on. Over time, you may find more money going toward a TMS vendor's support services or costly code changes – instead of to your bottom line.
Look beyond the TMS sticker price and look for a system that allows you to tune it to your business needs without going to the vendor's development team or bringing in an engineer to write code. This keeps costs much lower and enables better responsiveness to customer demands.
Vendor fit
A vendor's soft skills can be hard to quantify, but we all know how important they are. Does your vendor truly talk and feel like a partner, or will they forget about you as soon as the implementation is done?
After you narrow your potential vendors down to a demo list, ask them for a list of their failed projects and their customer satisfaction rate. Also, do background research to find references the vendor didn't offer (anyone can provide happy clients, so non-referenced clients can be a wealth of information). Very importantly, ask to see bios of your implementation team and don't settle for junior staff.
By digging deeper into your vendors, you'll be able to better quantify the soft skills and understand whether the vendor sees you as a true partner or just another implementation to check off the list.
More than "good enough"
Demand more than a "good enough" TMS; yours must be able to support and build upon your unique processes and approaches, no matter how they evolve. Work through these five factors to build more confidence into your buying process and a bigger impact to your bottom line.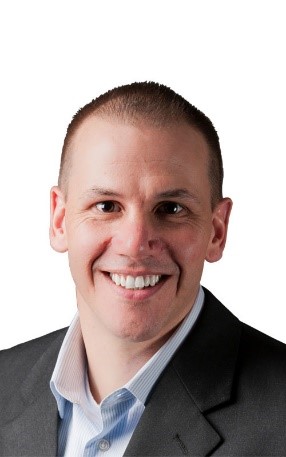 Chuck Fuerst is the Vice President of Marketing for 3Gtms. Prior to his arrival at 3Gtms, Chuck most recently was the Director of Product Marketing and Product Management for Identifix. Prior to that, Chuck served as the Director of Product Strategy for HighJump where he led the go-to-market efforts and product marketing for the WMS product suite. He has also served in various marketing leadership positions at Lawson Software (now Infor), McGladrey, and Datatrend Technologies. Chuck's marketing experience has included a strong focus on demand generation, with a history of launching successful buyer-centric transport management programs that effectively drive opportunity creation and pipeline development. He has a BA from Concordia University.