For years, supply chain leaders have struggled to achieve a sophisticated level of supply chain visibility that would drive continuous improvement, optimize spend and reduce risk. The advent of transportation management systems (TMS) in the 1990s introduced near-infinite metrics and data points into the supply chain yet brought with it more questions than answers: How do we centralize the data? How do we analyze it efficiently? How do we use it to our advantage? Now, that intelligence has arrived – and with it comes the next generation of supply chain management.
Managed analytics is an integrated information process that's been field-tested and proven to drive improved supply chain performance. The intelligent curation, organization and analysis of key data points is now providing executives with data-driven recommendations to build and sustain a next-generation supply chain.
The Fundamentals of Managed Analytics
In its simplest form, managed analytics combines transportation data, along with several other databases, into a central data warehouse and applies a sophisticated set of analytical tools and algorithms. This process effectively identifies opportunities to create value for customers, optimize supply chain visibility, performance and spend. With an abundance of data pouring into the managed analytics data warehouse every day, including weather, consumer data, transportation destinations, origins, timing, invoices and so forth, the managed analytics architecture creates a powerful transportation innovation engine. Seasoned supply chain analysts and engineers on our team can then use these results to glean insights and drive innovation.
Managed analytics help answer tough questions about your supply chains such as:
How "healthy" is my current transportation spend compared to my peers using the same lanes and modes?

How well is my transportation routing guide performance? And, what areas of performance are unique to me or are resultant from the transportation business environment?

How should my private fleet size evolve to compensate for demand and market expectations?

How do I collaborate with other shippers to share excess private fleet capacity in the area?
The Benefits of Managed Analytics
Priorities in your supply chain can vary significantly. For example, in a commodity business, you might be focused on cost savings while a specialty business might prioritize on-time delivery over cost. In either scenario, however, you strive for a well-oiled supply chain – one that knows how to balance the relationship of spend and performance.
Regardless of the TMS platform you're using or business model, you can use managed analytics to bring innovation and efficiency to your supply chains. Most systems are flexible enough to merge data from external sources into the algorithm architecture. Using unique and innovative processes, managed analytics typically identifies spend savings upwards of approximately 2-5 percent of transportation spend. The key benefits of managed analytics include:
Actionable Supply Chain Visibility

Performance Optimization

Cost Savings

Reduced Risk
Is Your Supply Chain Right for Managed Analytics?
The much-anticipated emergence of managed analytics in transportation logistics is transforming how companies leverage not only their individual supply chains but also that of the transportation community to discover untapped value to customers and stakeholders. The power that comes with clean, consistent data and the ability to manipulate it correctly is tremendous and will only become more palpable overtime – especially as more and more supply chain executives collaborate. While managed analytics can be applied to any supply chain, there are factors that make for an optimal candidate:
An Executive Leadership team open to collaborate with outside analysts, engineers and peer groups;

An understanding of your in-house operations and analyst strengths to know the level of service you need;

Utilizing a TMS platform that allows you to connect with a greater community of shippers and carriers.
Getting Started with Managed Analytics
To get started with managed analytics, first think about the gaps that exist in your current supply chain or transportation management program. Also consider the visibility of your supply chain performance and the skills of your team or organization to effectively manage spend and performance. Key questions to consider include:
How visible is our transportation data today to our organization?

Do we spend more time collecting and preparing data or analyzing it to generate value?

Is there a continuous improvement program in place today to drive savings and efficiency?

If so, what's working well and where do we struggle to drive innovation?

What could we do (or do better) that our customers or stakeholders would find value in and would differentiate us over our competition?
The answers to these questions will help you understand how the managed analytics program can provide the most value to your organization. With the ability to manipulate data within seconds, managed analytics is centered on fixing problems, not spending time trying to find them.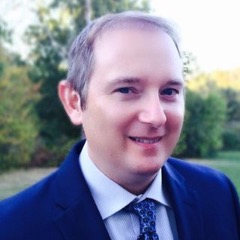 Dale McClung is Director of Design Solutions at CLX Logistics, LLC. With a background in chemical and biochemical engineering and over 20 years' experience in strategic supply chain innovation, Dale specializes in global supply chain network design and leads the Design Solutions team at CLX Logistics.  Delivering innovative and disruptive design solutions for the most complex global supply chain challenges is what we do best.  By using a unique blend of descriptive, predictive and prescriptive analytics coupled with trajectory forecasting we give clients remarkable insight into the performance of their supply chains as it relates to their financial bottom line, their customers and suppliers. We use the latest stochastic and multi-variant modeling techniques coupled with fundamental lean six sigma principles to drive comprehensive and sustainable solutions (and have a great time doing it!)