"Freight spend is up 15% year over year and it is eating into the bottom line!  What the hell is going on over there in transportation?!" barks the Chief Financial Officer (CFO) into the phone.
Supply chain management leaders, especially in transportation, are under heavy fire from CFOs for the dramatic increases in freight spend that are eroding the profitability of shippers in every industry.
On the other end of the line, the exasperated head of transportation responds, "Listen, my team now spends eighty percent of each day scouring the spot market just to get all of our freight covered! The rest of the time we're buried under a mountain of trivial billing exceptions! Maybe you haven't heard, but transportation is grappling with a perfect storm of factors – such as tightened Hours of Service rules and the Electronic Logging Devices (ELD) mandate — making an already bad driver shortage considerably worse! We're forced to compete against every other shipper out there for dwindling available carrier capacity. Considering the increased sales volume our company is experiencing, you bean counters should be grateful I'm able to get our freight covered and delivered at any price!"
Some version of this conversation (probably in more diplomatic terms) is playing out daily between finance and supply chain leaders within shipping organizations across the country. Ironically, while there is a proven solution to the problem of mushrooming transportation costs, it is often the CFO/finance department thwarting the very initiative transportation offers to solve it. Now is the time for Finance and Transportation to bridge this divide and work together to understand the problems and focus on the solution that has long been apparent if overlooked.
We're talking, of course, about Transportation Management System (TMS) solutions to digitize and automate transportation processes. 
Combating Rising Freight Costs with a TMS
These solutions, when properly implemented, routinely achieve automation levels as high as 80-90% for critical logistics processes like rating, routing, tendering, spot bidding, carrier management, freight audit/settlement and more. As a result, transportation teams are afforded significantly more time to focus on strategic sourcing and data-driven rate negotiation activities that are needed to effectively offset rising costs in hyper-competitive market conditions.
It's important to note that TMS solutions won't magically lower rates across the entire market. However, they've been proven exceptionally effective at slowing the tide of rising costs for organizations that leverage this low-cost technology, by enabling transportation planners to easily identify specific areas (lanes, regions, equipment types, etc.) where they're being hit especially hard on cost. These technology tools capture savings by enacting tighter controls over freight settlement processes, identifying more efficient delivery routing and backhaul opportunities, improving scheduling for more efficient pickups and deliveries, and even paring staffing costs in logistics.
Independent industry research confirms that shippers regularly capture significant savings using TMS solutions to:
Increase Usage of Preferred Carriers

Improve Rate Negotiations

Execute Lower Cost Mode Selections

More Efficiently Load Equipment

Make Better Routing Decisions

Reduce Carrier Overcharges via Better Settlement Controls
With an average per-load cost of just a few dollars, transportation leaders cannot understand why CFOs and finance stakeholders deny budget approvals for new logistics IT solutions like TMS, optimizers, fleet management tools and others.
Perhaps put off by the perceived effort and cost involved in implementing a new TMS solution or replacing an outdated incumbent tool, CFOs aren't sufficiently informed of the phenomenal return on investment (ROI) shippers achieve with today's leading, cloud-based platforms. Some providers employ rapid-deployment models of their solutions that make it quick and easy to get core logistics process automation live in just a few weeks. With core functions live and yielding results, a shipper can then elect to activate additional TMS functionality via the cloud to achieve greater efficiency and savings.
Transportation leadership must advocate loudly for implementing (at the very least) core TMS functionality in order to depress the ravaging effects of rapidly rising freight rates. Cloud providers are able to deliver modular implementation that allows for proof of concept before entering into a contract for a full platform implementation. To help, there are several resources describing in greater detail how and from where the savings are derived using a TMS.
Read this document explaining a methodology for accurately calculating the savings potential of a good TMS solution. Then sit with your CFO and walk through the TMS solution savings calculator to illustrate how your logistics department could capture savings of as much as 15% of your annual overall freight spend. Calculate your organization's potential savings and ask the CFO if they'd be satisfied with the cost savings if even half the calculated savings were to materialize.  
Whether today's high rates and capacity challenges endure or things return to a more normal baseline, the fact of the matter is, transportation continues to grow more complex. Automation, supply chain digitization, Big Data analytics and other trends will continue their accelerated march into the future. There will definitely be more recessions as well as more periods of expansion. Only those organizations with the visibility, control and scalability delivered by logistics IT solutions like TMS will survive and thrive. Will you be among them?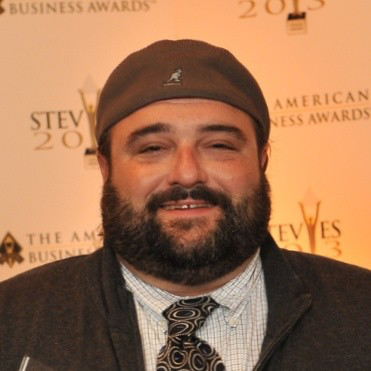 Anthony Vitiello is Director of Marketing at UltraShipTMS. He enjoys a 25 year record of success marketing enterprise automation software platforms to some of the world's largest companies. A published columnist and prolific blogger, Mr. Vitiello is responsible for generating and curating UltraShip's Supply Chain Collaborator blog and the company's burgeoning library of technical papers, business case studies, e-newsletters and other materials.