The tariff situation has companies in a quandary as they debate whether to "load up" on inventory now — to ward off the impacts of potentially-higher tariffs on imported goods — or hold off for now and hope that the political environment calms and things get to back to "normal." The tariffs impact consumer products like luggage, handbags, baseball gloves, furniture, apparel, mattresses, electric lamps, and components in telephones and flat panel TV displays.
"Proposed tariffs on Chinese goods are forcing retailers to buy early for the holidays to beat the tax but that could leave them with bloated inventories," the Wall Street Journal reports, pointing to possible tariffs on $200 billion worth of Chinese imports as one of American retailers' biggest pain points right now.
"Retailers have a tough choice — order early to beat the penalties, which the White House says won't take effect for at least two months, and run the risk of ending up with excess inventory," Elizabeth Winkler writes. "Or they can wait and risk paying the higher costs if the tariffs do go through."
Sharpening Their Pencils
The wait-and-see approach may not be the best plan of attack in this situation — namely because the U.S. has already imposed 25 percent tariffs on Chinese goods worth $34 billion (and the Chinese responded with their own tariffs on U.S. goods worth $34 billion), according to Forbes.
"Many retailers and brands like Amazon, Walmart, and more were looking forward to another successful holiday season," Greg Petro points out. "The economy is in great shape and unemployment is the lowest it's been since 2000. The reality is, prices are going to go up, and retailers and brands need to be prepared for it."
Keeping Stocks In Check
To the company that is still using clipboards, spreadsheets, and outdated manual electronic readers to track inventory, it's time to wipe the slate clean and get up to speed with digital inventory that is powered by advanced technologies like robots and drones.
On a recent blog post titled Can robots help you manage inventory better?, I discussed how organizations that have invested in digital inventory technology are gaining an edge in understanding inventory levels and being able to move inventory faster throughout the supply chain. These companies are also redirecting their staff to handle high-value activities and empowering their teams with rich information, which can then be revisited at any point and time and can be used to make better decisions.
To continue this dialog, I would like to know how will the tariffs changes impact your inventory levels in the upcoming months? Please feel free to leave a reply or commentary below.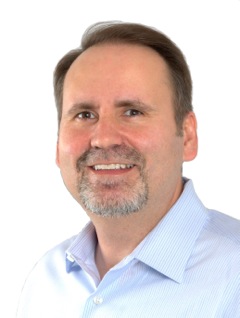 Matt Yearling is CEO of PINC Solutions. He joined PINC Solutions as chief executive officer in March 2013 and is responsible for the overall strategic and operational management of the company. Matt's past roles include vice president and general manager of Encryption Products at Symantec Corporation, senior vice president of Global CRM Product Development at Sage Inc., Chief Technology Officer for Embarcadero Systems Corp (a Ports America company). As vice president of Oracle On Demand, Matt played a pivotal role in making it Oracle's fastest growing line-of-business.