Why do transportation management systems (TMS) implementations get off track? When the implementation team doesn't know what they don't know. A TMS can be implemented successfully, on-time and within budget, but it takes a lot of planning and subject matter expertise, not just around the software, but around the business case, transportation operations, upstream and downstream business processes, relevant order management requirements, enterprise resource planning software, warehouse management systems integration requirements, and the ever-important change management approach.
First, let's define TMS – this is the software used to manage purchased transportation. All too often, companies conflate TMS with vehicle routing & scheduling (VRS) and fleet management systems (FMS) with TMS. Think about them as different functional buckets; while there are a few software companies that can meet the requirements across all three, it's uncommon that a single tool can solve all of a diverse transportation operation's critical requirements (supporting a robust business case) in North America or globally. So, for simplicity sake, let's just focus on TMS.
TMS Strategy & Building the Business Case
A successful TMS implementation starts about 3 – 6 months before the implementation kick-off meeting. It begins with a strategy project that documents the current state process, information, and data flows. It involves understanding the ground-level requirements through observing the "3 actuals" – the actual people, doing the actual process, in the actual place. It requires gathering data, driving towards answering the question "Where is the money?" It includes a TMS-agnostic, but functional capability aware, future state process design, which typically leads to organizational changes and task re-alignment.
The integration design must be done with supply chain IT and corporate IT so that all parties understand the level of effort required. Then, the business case items and roadmap must be agreed upon by the internal stakeholders and signed off by executives, with a toolset identified. Once this is complete, the transportation leadership team can make an informed decision about what TMS is right for their organization.
Whenever someone tells us they need a TMS, we ask "Why?" The above process gives you the answer as to if and why a TMS is needed. This is important: Regardless of the exact details around the business case and design, organizations must go through the above exercise in order to create alignment, momentum, and a 3 – 5 year plan/justification for taking on the cost and risk associated with a highly-integrated software implementation that touches all parts of a business, including internal groups and external parties (vendors, suppliers, logistics service providers, customers, etc.).
Systems Selection & Budget
How important is the selection? Extremely. Not because there is only one TMS that will fit into the design, but because it is important to select the right partner that is willing to invest in your company. Selection projects involve a tremendous amount of time, energy, and money to do it right. During this process, the eventual buyer and seller agree upon objectives. This is a dating game. This project also validates the design and gets the buyer to a point where they understand the total cost of ownership (TCO) and refine their implementation budgets. Organizations should plan to add roughly 30 percent to their implementation budget for good measure, as there are still going to be unknowns. The selection process also includes identifying the super-user, aka the TMS administrator. We will come back to the importance of that super-user here shortly.
Project Plan
A well-run TMS selection project should take about 12 weeks, not including the time it takes organizations to contract, which probably takes another 4 – 6 weeks, depending on the speed of the legal teams. If both the strategy and selection projects succeed, then there is a greater chance that a TMS can get implemented on-time and within budget, but not necessarily.
While the legal folks are red-lining back-and-forth, it is a good time to build a detailed project plan. Please involve procurement/purchasing, materials management, the planning and forecasting group, warehouse operations, facilities, finance / accounting, IT, customer service / sales, and anyone else that will touch this implementation. There are likely other large-scale projects that will negatively impact the schedule, so try to find this out early!
Implementation Kick-Off
Now you're at the implementation kick-off. Do you have a steering committee formed? Do you have a project manager in the business and in the IT group? Is the super-user identified with their operational responsibilities off-loaded and their calendar cleared?
The Executive Steering Committee will ensure that the leadership team has allocated the right amount of attention and focus within their parts of the supply chain. They will serve as the group to identify, manage, and pay for risks that arise throughout the implementation. They will also ensure that folks remain accountable throughout the organization. This group should meet once a month, or at the milestones established in the project plan.
IT and the business should have part-time (50 percent preferred) resources dedicated to this project. They do not have to be super-technical, but should understand the relevant systems touching the TMS, as well as have a strong understanding of the future state design (hopefully they were part of the previous projects!) They will track tasks, keep resources focused, maintain the budget consumption, and ensure that milestones are met throughout this slog.
The super-user should be damn near 100 percent dedicated to this project. It is very difficult, particularly for shippers, to take a resource out of the transportation operations and have them full-time on this project. We have seen folks pull someone in from another group within in the supply chain, hire from the outside (takes too long), or grab someone from a supply chain rotational program that is process-oriented, thinks like an engineer, and knows enough about transportation. Great TMS super-users are very hard to find, so developing one (and retaining them) is critical. Going into this, it is not necessary to have a seasoned super-user that already knows the selected TMS – that is over-emphasized. This person will learn the tool during implementation and be able to support the organization on the TMS long-term, if they have the right DNA.
Implementation
Finally, you are in the implementation. It is not over-budget and late yet, but it likely will be. But how is this possible? You did all of this work leading up to this point. Here is why: integration, things out of our control, and focus.
TMS implementations involve integrating orders (purchase orders, sales orders, transfer orders, return orders, etc.), which requires a lot of internal and external IT folks to manage. The assumption here is that there is not an enterprise service bus (or hub-and-spoke middleware for integration) already in place that has all of the necessary order types ready to plug-and-play into a TMS. In my career, I have not seen this ready to go.
One quick story: I was on a project, in week 6, starting the configuration, development, and integration phase, and an IT leader spoke up by saying "Oh, why are you all integrating point-to-point? We already have an ESB." Where were you 6 weeks (or 6 months) ago?
There are also just "things out of our control." An ERP is over-customized and IT did not realize it until they started integration and found out that 17 business processes are driven by legacy applications. Introducing a TMS, or replacing a TMS, disrupts those workflows and now IT has to extend the timeline and add resources to figure this out. Or, a business change happens (an acquisition, a large new customer or customer(s), commodity prices shift, etc.) and attention is needed in other areas of the business, putting a pause on the TMS implementation. Sometimes it is something simple like the transportation agreements contract structures are misunderstood and need to be renegotiated to support systemic rating. Maybe, someone, like an important member of the steering committee or the super-user leaves the organization. These, and many other "things out of our control" happen all the time.
Methodology & Timeframes
TMS implementations can be as short as 12 weeks, but usually last 18 – 24, so maintaining focus can be difficult. Accomplish this through good documentation, which should have started in the pre-implementation projects. These documents, if leveraged properly, are what keep people honed in on the right activities that support the business case. There are going to be squeaky wheels, but make sure the focus remains on the savings opportunities and the activities supporting the business case and roadmap. Also, don't skimp on travel budgets – folks focus when they are on-site shoulder-to-shoulder and literally working together in a conference room. Zooming out some, a multi-phased methodology keeps the project organized. Best practice says that you should have a design or assess phase, a configuration / development / integration phase, a testing phase, and a Go-Live + Hypercare phase. Whether it is 3, or 4, or 5 phases in a project, this helps maintain a macro-level focus.
With all this said, to be successful on an implementation sacrifices will be made. Those come in the form of time and money. It is more important to go over-budget and miss the planned Go-Live than to try and stick to a seemingly well-engineered schedule and jam something in that will not work. Also, don't ever make a plan with two possible Go-Live dates – folks never hit the first one because they know there is a second one. They miss the second one because that was the real planned Go-Live date, and most projects do not hit that one!
Conclusion
Do not be discouraged by this write-up and the complexity of TMS implementations; rather, be prepared and informed. Systems implementations can be high-risk, but when you take the time to prepare and overcome many of the unknowns your team will be best equipped to succeed. Just make sure that the communication channels are open and bad news is surfaced quickly.
Wishing you and your team all project success!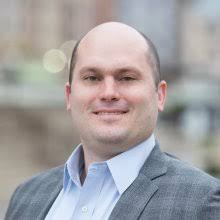 Geoff Milsom, enVista Sr. Director, leads the firm's transportation consulting practice and has 13 years of experience in operations, sales, and consulting within transportation and logistics. Geoff joined enVista in 2013, and since then has primarily focused on transportation assessments, strategy, system selections, implementations, and modeling & analytics for North American shippers and third-party logistics companies. Geoff has successfully implemented transportation strategies for a number of companies including CVS Health, Belk, Nestle, Kraft, RR Donnelley, Peet's Coffee & Tea, Tempur-Sealy, Corsicana, the NSA, Stephen Gould Corporation, Lutron, Trinity Industries, Gavilon, ArcBest, Michels Corporation, Port Jersey / Continental Logistics, Ranger Logistics, Sephora, and DSC Logistics. Prior to joining enVista, Geoff was a transportation management system super-user for two logistics service providers, an account executive for a small parcel and LTL 3PL, as well as the operations manager for a same-day food delivery business.