Editor's Note: For additional insights and advice on this topic, watch the recent Talking Logistics episode featuring Chad Andrews discussing this topic with Adrian Gonzalez.
Omni-channel retailers and manufacturers/distributors require agility to compete and thrive in an industry that is ever-changing due in large part to the Amazon Effect. Retailers are adapting their network for an omni-channel approach to enhance their customer experience and offer a wider online product assortment, which can include enabling vendors to dropship on their behalf. Manufacturers and distributors are looking to expand their sales channels and get more of their brands in the hands of customers to generate loyalty, which can mean drop shipping on behalf of retailers looking to expand their product assortments. This process can be a win-win for both retailers and manufacturers/distributors alike. Now, how does a retailer or manufacturer/distributor get started?
Retailer's Keys to Dropship
If retailers can provide great customer experience and service, it is likely to drive more revenue. One way retailers are becoming more innovative in their approach to delighting the customer is by enabling their vendors to dropship on their behalf. This will increase the customer's product and shipping options.
Before getting started, a retailer needs to evaluate the capabilities of its supply chain systems as well as its organizational capabilities. Typically, we see most successful dropship implementations where retailers have an enterprise resource planning (ERP) system in place to manage trade agreements, dropship vendors and the financials of this process, as well as an omni-channel order management system (OMS). The OMS will help facilitate the order by splitting line items between what is to be fulfilled by the retailer versus what is to be fulfilled by the dropship vendor. We look at these as foundational systems to this process.

This does not mean you cannot enable dropship without these systems. It is possible, but it would be a very manual process, with many emails and spreadsheets sent between procurement and vendors. Because of the high volume of input, there is a greater probability of human error with these manual methods. Additionally, there needs to be buy-in from the organization at large. A dropship program ultimately involves many functional groups with the company, including procurement, merchandising, transportation, operations, customer experience, information systems/technology, finance, e-commerce, and possibly others. Having the systems and people in place will drive success in an implementation.
Once a retailer has evaluated and validated its internal capabilities, it is time to create a rollout plan for the program. Based on our experience, below are the major milestones in rolling out a dropship program:

Dropship Vendor Questionnaire – This is one of the most important tasks in the process. We as practitioners don't know what we don't know until we do the research. Evaluating your vendor community to gauge their capabilities to dropship on your behalf is a great place to start. It allows you to understand which vendors you may want to pilot with, as well as begin to think about the products that will be offered online or in-store from a merchandising perspective.
Evaluate Solution Providers – Retailers should evaluate solutions that reduce existing manual effort in conducting a dropship program and help create a scalable foundation for future dropship program growth. These solutions should provide several different communication methods (e.g. electronic data interchange [EDI] or a portal) to automate standard communication between a retailer and its dropship vendor community. A win-win is if the process can be enabled directly through an OMS instead of a bolt-on solution.
Define Service Level Agreements – When committing to deploying dropship, there are key performance indicators that need to be communicated to the dropship vendors. These are typically with regards to onboarding and transportation requirements. Vendor responsiveness to retailer requests also needs to be considered. It is good practice to incorporate these into a standardized Dropship Vendor Guide that you provide to the dropship vendor community.
Trading Partner Agreements – Current agreements with vendors typically need to be expanded to include dropship pricing. Let's face it, the vendor is required to do more work. Negotiations with the vendors to understand product costs and evaluating profitability is critical in this step.
Build EDI Specifications – EDI is an important piece to the puzzle as it can allow larger vendors, that could be shipping hundreds to a thousand orders per day, to automate that process. Those specifications also need to include critical data requirements if the dropship items need additional services like monogramming.
Define Internal and External Integrations – If the supply chain systems are in place, this deployment should be fully integrated without any manual data entry for operations with regards to a customer ordering products, communicating that with vendors, and the vendors fulfilling to the customer.
Select Pilot Vendors for Onboarding – We always recommend deploying new processes in a "crawl, walk, run" approach. Often, the 80/20 rule can be applied here where 20 percent of the vendors that can dropship on the retailer's behalf will be 80 percent of the total volume of dropship orders. These vendors are usually the best selections for a pilot program to onboard and then stabilize the process.
End-to-End Testing – Test, test, test! Internal and external integrations require data to flow between internal applications and the vendor dropship community in many ways. Emulating an end-to-end process of all critical data flows before and after transitioning to a production environment will set up the go-live for success. If it is set up properly, a retailer can grow its dropship program much more rapidly.
Manufacturer & Distributor Keys to Dropship
As the focus of retailers shifts to enhancing the customer experience and looking at ways to expand their revenue, manufacturers and distributors have a significant opportunity. Increasing the number of channels to sell products more quickly allows them to not only expand their own product assortment, but it can also be used to test new products in the market. With the ownership of inventory and process to fulfill directly to their customer's customer, manufacturers and distributors now have more balance in their ability to negotiate trade agreements. It is an opportunity to generate more revenue to the bottom line.
Another important benefit of dropship for manufacturers and distributors is that it creates a foundation for their direct-to-consumer capabilities. Although this may complicate their relationship with retailers, we're seeing more and more suppliers and brands moving from a strictly wholesale strategy to supporting both direct-to-consumer and B2B.
As with retailers, manufacturers and distributors must evaluate both their supply chain systems and their internal organizational capabilities. Since the fulfillment networks of many manufacturers and distributors are built to be "pallet in, pallet out," they will have to be retrofitted to enable direct-to-consumer picking, packing, and shipping of goods. This can also affect their warehouse management system (WMS) and drive changes in that application. In addition, manufacturers and distributors also need an ERP to facilitate the trade agreements in place with their customers to properly identify different cost structures between replenishment and dropship products they are selling to their retail customers. Lastly, the internal organization must buy-in to expanding their capabilities to dropship on behalf of retailers.

Once a manufacturer or distributor has evaluated its drop shipping capabilities, they can now begin to roll out the program. Based on our experience, below are the major milestones to a successful implementation for dropship:

Evaluate Solution Providers – Different from retailers, manufacturers and distributors need to evaluate solutions (most commonly an EDI solution) that will automate communication with their trading partners regarding inventory, orders, order acknowledgements, advanced ship notices, and invoices. Manufacturers and retailers can also use portals to communicate with their vendors, but that process is not scalable to grow the dropship business.
Merchandising and Sales – Evaluating the current set of products that can be merchandised and sold directly to customers is critical, followed by enabling sales team to sell both replenishment and dropship products to their current and future customer base.
Trading Partner Agreements – Negotiating with retail partners to the cost structure for items deemed as dropship. Often, there is an opportunity to show the value of what they can bring to their retail partner and negotiate a higher margin on the product, which can cover internal costs from any of the changes that might be required within their distribution processes.
Define Internal and External Integrations – This is one of the most important pieces for a successful implementation for manufacturers and distributors. Internal integrations are the most important, as they will receive replenishment and dropship orders, and each of those order types can have a completely different workflow based on the receipt of the order. This would drive different flows within the warehouse management system (WMS) and operations within the four walls. Ensuring the different messages being traded with their retail partners flow properly will setup that distributor for success.
End-to-End Testing – Test, test, test! Just like in the retailer's case, testing end-to-end flows will allow manufacturers and distributors to identify gaps they have within the process. These may be supported by manual processes in the beginning, and areas to improve over time if needed.
In conclusion, there are two critical components to a successful implementation of dropship for both retailers and manufacturers/distributors. Those two components are communication and integration. Internal and external communication can validate the program in general, while integration ties everything together between internal and external partners that are involved in the process.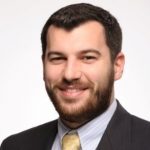 Chad Andrews is Senior Solutions Architect at enVista. He has over 9 years of professional supply chain experience in transportation systems, strategy, optimization, and analytics, as well as order management, point of sale, dropship management, and other areas of commerce. During his first 5 years with enVista, his concentration was around transportation systems implementations, strategy, optimization, and analysis for all modes of transportation. Over the past 4 years, his concentration has been around enVista's Enspire Commerce software, which is a software platform that enables unified commerce for omni-channel retailers, distributors, wholesalers, and 3PL's.  He is responsible for architecting solutions to enable our customers, which have included: Dillard's, Hexcel, Clean Energy, Walmart, Amerisource Bergen, American Freight Furniture, PetSmart, Yankee Candle, Saddle Creek Logistics, Spencer's, SoulCycle, GNC, and more.