There are two Cubans in this photo, one way more famous than the other.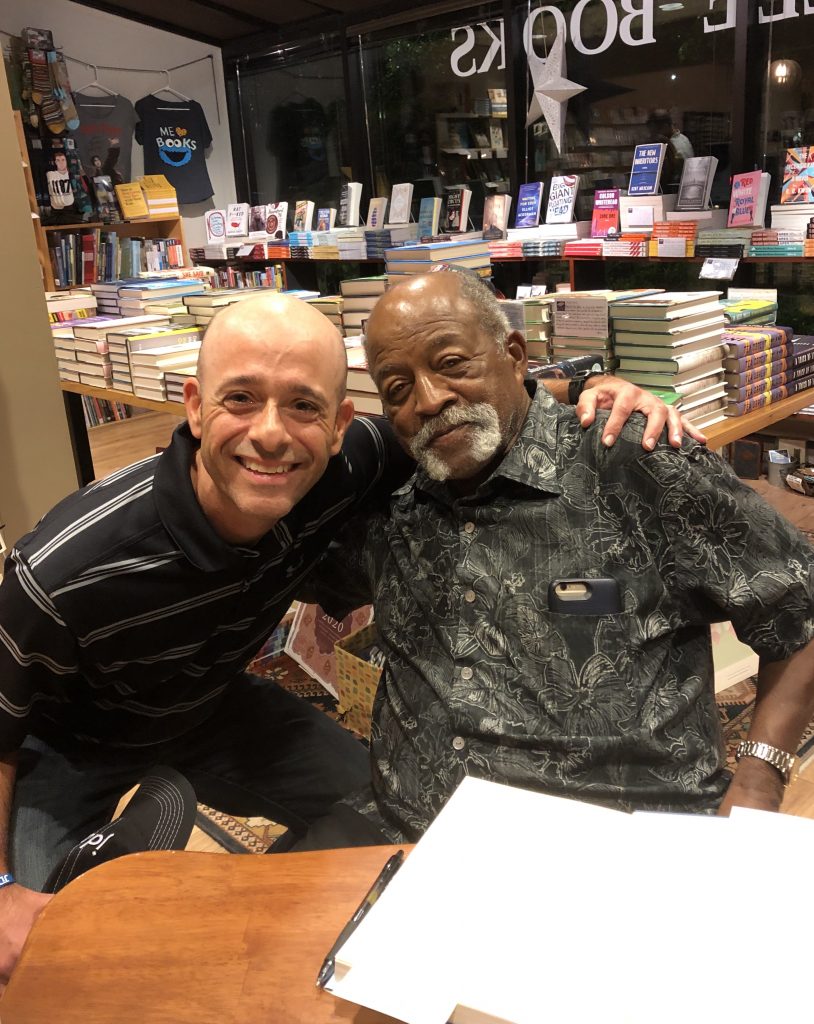 If you're a baseball fan, you will immediately recognize the great Boston Red Sox pitcher Luis Tiant with me. If you're not a baseball fan, you might think he was a member of the Buena Vista Social Club, as my mom did when I shared the photo with her.

"If what you're doing is not working, you better change what you're doing quickly," advised Luis during the book signing. He was talking about pitchers and athletes, but his advice applies to companies and supply chain professionals too. Change is difficult, Luis acknowledged, but it's necessary for ongoing success.

And with those words of wisdom, here's the supply chain and logistics news that caught my attention this week:

Amazon Buys INLT: Simplifying Cross-Border E-Commerce
While omnichannel retailing is in the spotlight these days, lurking in the shadows is another big challenge and opportunity many retailers (and manufacturers looking to sell direct to consumers) have been struggling with for years: cross-border e-commerce.


It may sound simple, but enabling a consumer in one country to buy from an online retailer in another country is incredibly complex. In addition to language and currency considerations, there are many other factors that come into play, including cost factors (duties, taxes, brokerage fees), customs compliance requirements (product classification, restricted party screening, import/export documentation), and complying with the address formats of destination countries to prevent delays and other issues with last-mile delivery.

I wrote that back in October 2014 in The Messy Reality Of Cross-Border E-Commerce, which I wrote in response to UPS' acquisition of i-parcel ("an international e-commerce enabler and logistics company") that month. Pitney Bowes has also been offering a cross-border e-commerce solution for years (via its acquisition of Borderfree in May 2015), which they initially offered to eBay sellers.

So, the news this week (as reported by Reuters) that Amazon acquired INLT, a small startup that "makes software for sellers to manage costs and customs clearance of cross-border shipments" is not too surprising. Cross-border e-commerce is a fast-growing segment of the industry, and the challenges are only getting more complex as Chris Jones from Descartes Systems Group (a Talking Logistics sponsor) highlighted in a guest commentary last year ("How Disruptive Is Global E-Commerce? More Than You Think"). Here's an excerpt of what he wrote:

Global e-commerce is one of the fastest-growing industries and, until now, it has not been fully understood by governments. As governments try to close the import revenue gap, they will change how global and local e-commerce participants, trading partners and logistics services providers act. There are clearly opportunities for logistics services companies to take on a broader role; however, they will need to expand global trade management capabilities to participate.

I agree with Chris: this is an opportunity for logistics service providers, one that they should have pounced on years ago, if only they had asked "What business are we in?" sooner.
Walmart Distribution Centers Becoming Supply Chain Training Academies
We talk a lot about the role and importance of technology in supply chain management, but something else will also differentiate the leaders from the laggards moving forward: the ability to find, hire, train, and retain employees with the "right" skills.

As reported in The Dallas Morning News, Walmart is investing in training its supply chain associates. The company is opening training centers in its distribution centers, starting with one in Texas. Here's a quote from the article:

"We started this concept of investing in our employees about three years ago, and we've seen success with it," said Steve Miller, vice president of Walmart supply chain. "The needs of our associates in supply chain are evolving, and we want to set them up for success. Skills needed today are different than 15 or 20 years ago, and as we recruit them, we want them to have fulfilling jobs."

Earlier this year we asked our Indago research community of supply chain practitioners "What skills and attributes will be the most important for young professionals to succeed moving forward?" The number one response, by a wide margin, was analytical skills.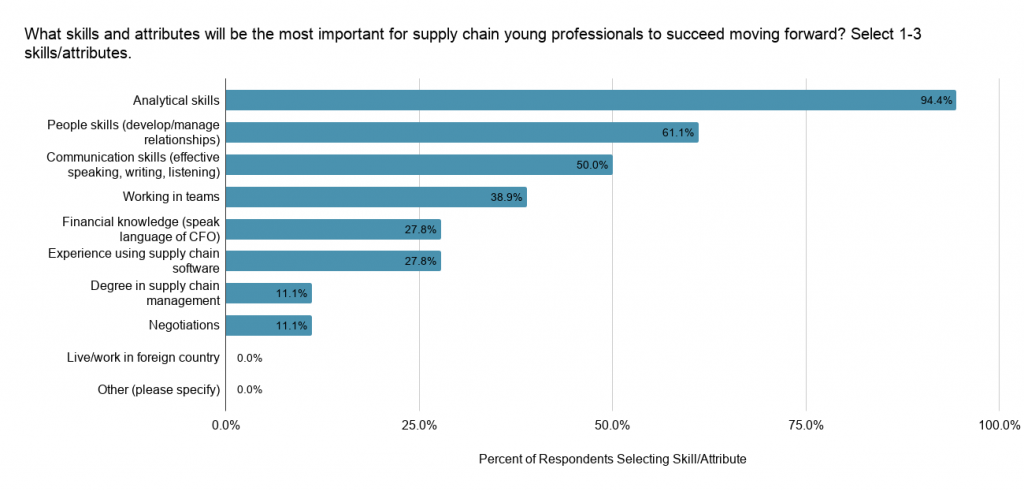 The bottom line: if you're only investing in robots and automation in your distribution centers, and not investing in your people too, you are making a costly mistake.

And with that, have a happy weekend!

Song of the Week: "Alligator" by Of Monsters and Men