Logistics service providers (LSPs) are experiencing their most vibrant and challenging era. A multitude of venture capitalist-backed innovators beckon logistics executives with the promise of digital transformation, as consumer-led expectations of speed and cost spread through all businesses. Simultaneously, competitive threats and geopolitical turmoil continually drive the need for increased operational agility.
With this backdrop, it is not surprising that demand for LSPs is strong and growing, driven by online shopping, globalization, trade complexities, and above all, an increased need to focus on core business competencies.
LSPs are aiming to fend off new disruptive competitors by building innovative digital platforms and tools for use internally and externally, by their customers. Leveraging this shared value will help customers access the best of new supply chain management tools with less investment of time, resources and capital expenditure. As a bonus, more tightly integrated collaboration resulting from a common platform leads to greater operational performance.
This is a journey for both LSP and customer, not a fad or one-time project. At the epicenter of supply chain management is data and the insights it provides. LSPs will need to continuously assess and build a range of digital supply chain solutions to add value for customers, differentiate services, and reduce costs.
Three Technology-Enabled Capabilities LSPs Need
In addition to core logistics services, there are three key technology-enabled capabilities that LSPs need to focus on for differentiation and delivery of value to their customers:
ECOSYSTEM CONNECTIVITY: Fast network access to connect suppliers, buyers, shippers, LSPs, carriers, partners, systems and data. Sharing of data and collaboration are the core aims of these connections, enabling visibility, speed and agility.
PLANNING & EXECUTION TECHNOLOGY: LSPs need to provide customers with access to shared systems for management of transportation, warehouse, global trade and other functions. This boosts efficiency for all and swells the LSP value proposition.
 END-2-END VISIBILITY & CONTROL: A definitive goal of logistics management. Accurate and near real-time visibility of forecasts, orders, production status, shipments, inventory and locations is vital to improving business performance and controlling costs.
As executives look to LSPs to help them deliver an operational blueprint for scaling and shaping their logistics networks, some key requirements have emerged. Connecting, collaborating and sharing data with partners is a fundamental need and essential to providing visibility of raw materials, components and finished products throughout their lifecycles. Implementing, piloting and maintaining new technologies to deliver on these requirements can be a time-consuming drain on resources.
LSPs also must connect, collaborate and share data in the delivery of logistics services to their customers – often using the same types of technology solutions. If LSPs can integrate more tightly with their customers' businesses and provide connectivity, planning, execution and visibility tools that increases speed and agility for all, then the value proposition for LSP outsourcing becomes very compelling.
LSPs willing to integrate and share value with customers while taking ownership for operational results, will build value propositions around the total cost of logistics, centering on reducing the burden that customers endure to Connect, Collaborate, Share & Automate operations.
Herein lies an opportunity for LSPs wishing to enrich their strategic customer relationships and move pricing discussions away from commodity costs to performance-based total cost of logistics. If LSPs build digital platforms that are shared with customers to connect ecosystem partners, collaborate on process execution, share technology and data, and automate decision-making and some operations, then the value proposition for outsourcing logistics services is significantly increased. LSPs become the innovation lab for their customers, with skin in the game to make technology work and deliver on promises. That saves customers substantial amounts of time, effort and capital expenditure.
But the LSP competition is relentless, with some of the largest 3PLs leading the charge for sustainable change. It will take firm commitment and investment from the CEO and executive leadership teams to support technology-related change to empower and demonstrate stronger value propositions to their customers.
In return for sharing value with customers, CEOs will get improved performance for internal operations and the measures they need to run the business, building confidence with investors and proactively discovering new opportunities as global supply chains continue to grow.
The opportunities are real, game changing and fast-moving – while dire threats remain for those choosing procrastination over action.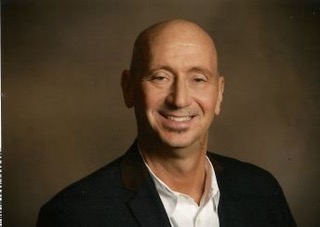 Gary M. Barraco is Senior Director, Product Marketing, at E2open.