As the COVID-19 pandemic continues, we learn new ways that our customers are using logistics solutions to help them adapt to highly changing business conditions. Route planning is one of those areas that is adapting. The coronavirus has exposed the need to move away from the traditional static and master route planning solutions used by many distribution and services companies to dynamic planning. BFC Solutions is a great example of how dynamic route planning can address the impact of COVID-19.
BFC Solutions is the largest self-performing, preventive maintenance service provider for commercial HVAC systems in the U.S. Typically, its customers are scheduled for routine maintenance on a fixed schedule. When COVID-19 hit, demand from customers became more fluid and the company needed to respond to changes in demand instantly. Traditional fixed service schedules became obsolete very quickly and every day was different from the previous one. Fortunately for BFC Solutions, the company had decided it needed more flexibility in the route planning process and was rolling out a new route planning solution that used dynamic planning. The solution was able to help BFC Solutions address the significant swings in demand because it automatically and optimally made changes to service schedules to keep technicians productive.  
For a number of reasons such as driver familiarity with the customer, many distribution and service companies have been reluctant to move away from static and master routes. Social distancing, however, has severely curtailed customer interaction at the delivery location and eliminated most of the rationale for keeping routes fixed. Static and master route planning approaches were not designed for, and cannot keep up with, the dramatic changes in demand that are occurring due to COVID-19. In today's environment, planners and schedulers are struggling to constantly adjust the "fixed" routes resulting in lost productivity and poor customer service.
Whether companies are experiencing significant increases or declines in demand or a combination of the two, dynamic planning helps to mitigate the impact of COVID-19.
For companies experiencing a rapid increase in demand, maximizing the productivity of the existing delivery and service organization is critical to servicing customers and keeping costs in control.
Similarly, dynamic planning is more effective at squeezing out delivery costs for organizations that have a significant decrease in demand or turning the organization to new sources of demand.
Rather than bringing on more planners to address wide demand swings, automated dynamic planning minimizes the need for planners to make manual adjustments and turns their role into a more proactive one, addressing only the exceptions.
Distributors and service businesses who think they can wait-out COVID-19 and revert to "business as usual" route planning need to understand that the pandemic will change how companies interact. It may be hard to accept, but the new normal will be contactless or low contact deliveries or visits and virtual customer engagement during the entire delivery lifecycle. The need for customer "face time" will diminish and so will the value of static or master routes. Additionally, the post-coronavirus period will be financially challenging, and companies will need to find ways to cut costs and maximize opportunities to win business through responsive delivery capabilities. Dynamic route planning will still be a critical strategy going forward, as it produces greater productivity because it is not constrained by fixed territories, sequences or demand assumptions.
COVID-19 has caused logistics and supply chain professionals to rethink their strategies, tactics and technology choices. Route planning is one of those areas where today's market dynamics are exposing the shortcomings of static and master routes. How is your company taking advantage of dynamic planning during the COVID-19 pandemic? Let me know.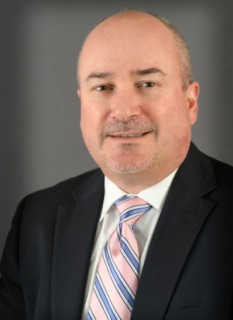 As Executive Vice President, Marketing and Services, Chris Jones is primarily responsible for Descartes' marketing and professional services organizations. With over 30 years of experience in the supply chain market, Chris has held a variety of senior management positions including Senior Vice President at The Aberdeen Group's Value Chain Research practice, Executive Vice President of Marketing and Corporate Development for SynQuest, Vice President and Research Director for Enterprise Resource Planning Solutions at The Gartner Group, and Associate Director Operations & Technology at Kraft General Foods.