Even before the World Health Organization (WHO) declared COVID-19 a pandemic on March 11, 2020, the novel coronavirus was already disrupting the global supply chain. On a daily basis we get reports about the healthcare crisis impacting business processes, consumer habits, and the worldwide economy.
Without a doubt, COVID-19 is wreaking havoc on most of the global supply chain. All of us in the logistics industry have had to make drastic changes to continue serving our customers and communities.
Will this pandemic change supply chains forever?
The answer is yes.
There are many aspects of transportation strategies, logistics operations, and supply chain management that have been forced to pivot quickly. On the bright side, many organizations have stepped up to recent challenges by upgrading their processes and streamlining touchpoints.
With modernized workflows and new technologies and techniques adopted, there's no going back.
Here are the ways supply chains have been changed forever:
Supply chain management is now an urgent C-suite discussion.
In some organizations, logistics and supply chain are managed by operations teams with limited visibility. Although executive teams understand that an efficient supply chain translates into cost savings, oftentimes logistics and supply chain professionals aren't invited to C-suite discussions.
The pandemic is an eye-opener for the highest levels of organizations to ensure logistics are a prioritized component of the overall business strategy. Now, there's an urgent need to optimize supply chains to maintain operations, contain costs, and keep businesses flowing.
Business continuity is intertwined with supply chain strategy.
Before the spread of the coronavirus, some organizations had only one source for raw material or maintained only one manufacturing facility with little to no redundancies. For example, iPhones are manufactured in China. When those manufacturing partners are shut down, a company's ability to continue business as normal is negatively impacted.
The pandemic will motivate organizations to establish multiple sources for material and manufacturing. We believe companies will consider bringing more production back to North America.
Other aspects of business continuity planning include contingency inventory, logistics network redundancy, and multiple supplier agreements.
Business continuity must also prioritize safety considerations for truck drivers, carriers, receivers, and other frontline personnel.
Increasing inventory management and manufacturing flexibility.
Just-in-time (JIT) inventory management leaves companies vulnerable when there's a surge in consumer demand. JIT has proven to be inflexible, leading to more rapid shortages. The COVID-19 crisis requires inventory and manufacturing flexibility to serve the marketplace.
Now, organizations are looking for solutions to avoid inventory shortfalls and enhance speed to market. They are looking for partners to support distribution, streamlined logistics, supply chain network visibility, and other transportation technology.
Enhancing carrier strategy and logistics partnerships.
After we get past the crisis, shippers will be evaluating their logistics partners. They will ask questions, such as: Which partners kept their commitments and offered flexibility? Did we have enough carriers and the right type of carriers? Does my logistics partner have the latest technology to support my supply chain strategy, as well as data-backed decisions to improve my day-to-day operations?
I'm proud to say that we work with some of the most forward-thinking shippers and carriers in the industry. They understand the value of advanced logistics technologies and modernized workflows to strengthen their operations even in the face of a pandemic.
For example:
They are working with our transportation professionals to help them with on-time service and network optimization, as well as procurement, consulting, and engineering initiatives.
We recommend leveraging dynamic continuous moves, cross-shipper collaboration, dedicated fleet, and LTL Pool opportunities to increase capacity options and reduce costs, as well as minimize carbon footprints.
Transportation management system (TMS) tools including control tower, service risk prediction model, and machine learning for real-time, end-to-end visibility can mitigate risks and improve the effectiveness and efficiency of supply chains.
Looking ahead
Even if the COVID-19 crisis is a 500-Year Flood or Black Swan event, there are indications that other emergencies and natural disasters will occur on a more regular basis. Because global economies are interconnected, a major flood in India or a massive power outage in China will impact other parts of the world.
Supply chain managers must be more strategic about how products are sourced and where they are manufactured. Logistics professionals will need partners who can offer business intelligence, flexible capacity, and responsiveness to dynamic transportation needs.
On a personal note, I am humbled by the unwavering commitment of those in logistics who continue to deliver essential products to store shelves, hospitals, and other critical locations. Thank you for your dedication during these challenging times.
Together, we will get to the other side of the crisis stronger, smarter and even more resilient!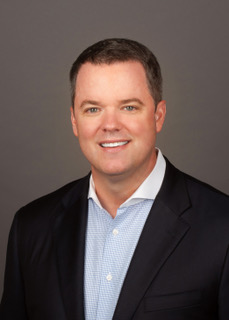 Frank McGuigan is Chief Executive Officer of Transplace, a leading $3 billion logistics and transportation technology and services company. With over 1,000 customers and $9 billion of Freight Under Management (FUM) in North America, and a growing client base in Europe, Transplace delivers intelligent solutions that grow and differentiate its customers' businesses through more efficient and effective supply chains. He has been with Transplace for over 9 years and has significantly expanded its customer base, increased its geographic presence in the United States, Mexico, Canada, and Europe and completed several strategic acquisitions.