When it comes to efficiency, today's global supply chain has never been better. In the last 20 years, the size of the container ship has doubled – and the largest ships sailing today can haul 24,000 containers (TEU) — equal to the capacity of a freight train 44 miles long.
But then again, ships of this size are getting stuck in the Suez Canal. The result is a supply chain disruption.
With disruptions increasingly common (climate change, wars, pandemics), companies now realize that what sets them apart from the competition is not only efficiency, but also the ability to deliver. Yes, cost can be a differentiator – but so is the ability to consistently deliver on time as promised.
The role of logistics
Every time you transport raw materials, bring parts together for assembly, move goods to a distribution center, and deliver a product (or receive one back in return) – that's logistics.
Thus, making logistics agile and adaptable – while still incredibly efficient – is a key part of overall supply chain resilience. But how do you achieve logistics resilience? Here are some thoughts:
Take the lead
Taking the lead requires not only vision but the follow-through to make change a reality. Bechtle, for instance, is well-established as a leading logistics provider in Europe, delivering IT equipment wherever it's needed. When the pandemic hit, demand boomed. To meet this demand, Bechtle automated warehouse processes using robots. It got up and running in four weeks and was able to cut costs by 30% too.
Compliance and sustainability are other areas where companies can quickly take the lead. Compliance, for instance, can be built into processes with enough flexibility to accommodate regulatory change over time. And with comprehensive track and trace capabilities, you can not only monitor goods in motion but also demonstrate ethical sourcing, create a transparent record for emissions reporting, and even support circular flows such as returnable packaging.
Focus on the journey
Think of resilience as a journey – one that requires continuous improvement. You'll get an immediate boost by automating processes and improving collaboration so that everyone involved in, say, a 12-hour delivery commitment has full visibility. From there, you can add robotics, improve material flow systems, or push your boundaries in other ways that make sense for you.
It's also important to stay agile while also staying in control. One way to ensure agility is to automate tendering and connect with carriers over proven business networks. One way to ensure control is to create a logistics situation room. This way, when bottlenecks are detected, you can tap your network to find new partners who can help you deliver as promised.
Prepare for the future
Logistics is changing – and as logistics becomes more of a competitive differentiator, keeping pace is a matter of business survival. The first place to start is to move to the cloud. The cloud gives you the agility to more easily adopt new technologies as they emerge.
Having moved to the cloud, you can then adopt the next-level, consumer-grade mobile solutions required for modern logistics processes. Using phones and tablets, workers can collaborate throughout the warehouse, dispatchers can track vehicles while they're on route, and HR can onboard new workers and ramp them up for productivity much faster. Mobility is also fundamental for augmented reality (AR) scenarios where workers use AR glasses to access detailed information about their environment and quickly find where items are located.
Preparing for the future also means getting comfortable with robotics. With workers increasingly hard to find and requirements for social distancing likely to become a normal feature of the warehouse, robots and cobots can pick up the slack. But robots don't live on their own. To be at all useful, robotic fleets need to be integrated into warehousing management solutions – and smart companies are tapping the data generated by robots to increase warehouse insights.
Why resilient logistics? Why now?
It's worth reiterating that logistics has become a competitive differentiator that cannot easily be ignored if you're looking to survive and thrive in an uncertain business environment. By making the moves to build resilience into your logistics processes, you can minimize business risk while still improving efficiency and increasing productivity.
Companies moving in this direction can react with speed and agility to disruptions – while preparing their organizations for future growth with new abilities to innovate faster and capitalize on emerging opportunities.
The technology required for resilience, moreover, helps optimize processes, increase transparency, and tracks good in motion. This, in turn, can help support sustainability initiatives for monitoring carbon emissions and enabling the circular flow of materials to promote resource reuse. And with logistics processes that stand up in the face of change, you can deliver with consistency – and this can help keep your customers coming back.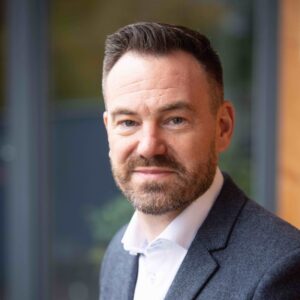 Till Dengel is Global Head of Digital Logistics Solution Management at SAP. A version of this post was originally published by Forbes.