Think of everything that is happening outside the four walls of any shipper, manufacturer, or distributor. A transportation management system (TMS) acts as the information hub for all things transport related, as well as the software that handles rating, mode and carrier selection, tendering, track and trace, and freight auditing. Logistics service providers (LSPs) also use transportation management software to support their clients quickly, efficiently, and effectively.
Generally speaking, transportation management systems are there to help plan, execute, and automate inbound and outbound shipments across one or more modes, such as ocean, air, rail, road, and parcel. They offer visibility into day-to-day transport operations, sourcing data from service providers (motor carriers, freight brokers, and third-party providers) to drive strategic decisions that enhance efficiency and utilization, reduce costs and operating ratios, and lead to improved profitably.
However, TMS solutions vary in the breadth and depth of their coverage across the supply chain, and even around logistics and transport management. For businesses that operate globally, across multiple sales channels, or who require support for future growth and competitive differentiation, these capability gaps are worth noting.
What a Transportation Management System Can't Do
1. Optimize an order in full
Supply chains have gotten increasingly complex since transportation management solutions first entered the scene. They've gotten more digital, more global, more interconnected across enterprises. In this modern context, when looking upstream and downstream, typical transportation management systems are not connecting the nodes to collaborate between inventory levels, availability to promise, or multiple warehouses to optimize the order in full.
For information around inventory availability, analytics, and reporting, transportation management systems tend to receive data from ERPs, warehouse management systems (WMS), financial systems, and CRMs. Most TMS solutions don't communicate with other essential external systems, such as Shopify or Amazon. In this respect, transportation management systems aren't planning and executing around a full order picture.
e-com businesses aside, ERPs and WMSs shouldn't be relied on for complex supply chain planning and execution. These systems are great at managing internal, enterprise processes, but are not flexible or dynamic to optimize across multi-party networks. Transportation management solutions that rely on these systems are unable to fully evaluate inventory levels, determine the best location to fulfill an order from, or provide the most economic route based upon service level requirements.
2. Support all modes
To be competitive, today's shippers need to provide their clients with a range of services, which requires support for every mode of service available. This can range from something as small as a letter with USPS to regional parcel providers to national providers across first and final mile, cartage carriers, private carriers, LTL (less-than-truckload), TL (truckload), rail, and intermodal across ocean and to air. Let's not forget refrigerated providers, flatbed, bulk, and a range of specialized providers, such as auto haulers and fuel suppliers, among many others.
It's common for shippers to rely on multiple providers for complex moves. Transportation management systems typically specialize in one or a few modes, but rarely provide visibility or connectivity across all. This leaves money on the table and can impact transport management in a few significant ways. For one, typical transport management systems don't enable mode shifting. The TMS will optimize shipments based upon lanes, length of moves, and number of shipments moving on a specific date or date range, but it will not be able to reveal all optimal opportunities for order consolidation when these opportunities occur across modes. For instance, combining orders to move several parcels to an LTL move or many LTL moves to a TL.
3. Handle all geographic flows
Some TMSs can only handle international flows, while others deal only in domestic. Many transport management systems offer specialized services and capabilities which they do exceedingly well in their designated area. Businesses requiring support across import and export will need to seek a solution that can see across all geographic areas and regions, offer global rate shopping, and conversions for everything from language to currency to units.
4. Support extensive rating
The rating limitation goes back to the mode issue; transportation management systems that cover only specific modes of service provide rating support for only those modes. Depending on the needs of your business, the TMS system may or may not include zip-to-zip, mileage, flat rates, specialized rates from NMFC rates to dimensional rates to service types. Some TMS solutions are limited in logistical scope, so rates may not always include every type of accessorial charge placed on a shipment by the service provider.
5. Offer a full cost-to-serve picture
Because transportation management systems typically only cover the transport leg of an order journey, they don't capture all the additional, often hidden costs, that arise. For instance, depending on the breadth and depth of the TMS solution's scope, it may not include handling, customs, duties, or storage costs.
Why the Next Gen TMS Is a "TMS-Plus"
Supply chain complexity is pushing technology to evolve beyond separate, siloed systems to solutions better able to connect the business network and optimize across all order planning and execution processes.
The next generation transportation management solution is a "TMS Plus" – a transportation management system that offers the same benefits of a standard TMS: real-time visibility, automation and optimization, analytics and KPIs, and extensive rate management, but across a wider scope of network parties and processes. Real-time visibility across all modes and geographies, in addition to visibility across multi-tier suppliers and warehouses and logistics activities. Optimization of the full order flow, from allocation to last mile delivery, with opportunities for consolidation and mode shifting and support for all varieties of complex moves. A full cost-to-serve picture that captures in detail every stage of an order's journey. And all of this in one single platform with one view across all network parties.
The standard transportation management system is still a great option for many shippers, especially those who operate in static networks and in specific regions. However, with today's thinning margins, volatility, and uncertainty, it's important for global or growing enterprises who operate across dynamic networks and multiple sales channels to rethink their technology strategies. To start considering solutions, such as transportation management, from a "plus" perspective. Doing so will ensure both immediate ROI, as well as resilience and scalability for the long-term.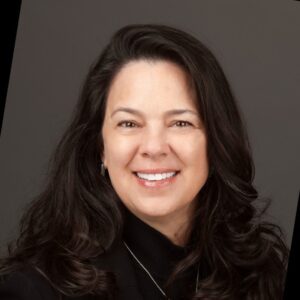 Christine Taylor is Sr. Director of Business Development for the U.S., Canada, and LATAM at MPO.