Currently, shippers are experiencing a favorable market, with rates at rock bottom due to oversupply in the market. Businesses are using this to their advantage, relying on procurement as their main source of cost-savings. However, unless there is significant demand impact from a recession or a "hard landing," rates have nowhere to go but up, and we're already seeing signs of a rebound in the new year. Demand is slowly on the rise due to higher wholesale sales and robust consumer spending, and overabundant carrier supply is beginning to correct itself. While supply has remained resilient, we expect reductions in the coming months as a result of this weak demand.
A tightening market means that companies will experience rising costs, making it crucial to explore alternative methods of saving money outside of procurement. Staying ahead of this shift through continuous improvement and optimization is essential to generating cost-savings even amidst less favorable rates. While many businesses are focused on optimization efforts, an area that is often overlooked is dedicated fleet assessment, improvement, and management.
While businesses are already protected from rate volatility through dedicated fleets, these fleets require diligent oversight to manage, sustain and uncover continuous improvement opportunities. Through dedicated fleet assessments — which analyze key cost and performance metrics within the fleet to identify opportunities for strategy improvements — businesses have the opportunity to maximize their cost-saving potential while maintaining the strategic advantage of using a dedicated fleet.
Creating a roadmap for success rooted in data and insights
As the market grows more competitive, those that prepare by looking at all elements of operations for areas of improvement will benefit the most. Implementing regular assessments that provide a detailed, unbiased overview of performance is a useful tool in understanding whether utilization is maximized throughout a dedicated fleet. These data and insights can then inform actionable recommendations to achieve optimal performance, both for the short term and the long term.
Businesses of all shapes and sizes can benefit from utilizing dedicated fleet assessments to establish a roadmap improvement initiatives and performance management when working with third-party carriers. Through evaluating transportation metrics, process documentation and operational costs, key performance indicators can be identified that are appropriate to each individual fleet. Establishing a baseline is used to create benchmarks for ongoing improvements, whether there is the opportunity to reduce empty miles, optimize lane fits and haul type, or beyond.
These benchmarks allow shippers to monitor the success of their fleet against industry standards. Tapping into these insights can have a significant impact on cost-savings, vital especially in advance of anticipated market rebound on the horizon. In fact, we have seen businesses save an average of 6-7% on operating costs, an impactful share particularly for larger networks. One company in particular realized a 66% decrease in fleet size.
Once a fleet's ideal assets, drivers, and routes are modeled, creating visibility to performance is generally the next step. The data and business intelligence of ongoing visibility will provide managers the capability to not only see the impact of improvement initiatives, but also how the third party dedicated fleet is performing on a day-to-day basis.
By working closely with a transportation partner, businesses unlock access to ongoing evaluation tactics that adapt to changing market conditions, as well as changes within a company, whether it's an acquisition, a new hire, or unexpected growth. In analyzing dedicated fleets, companies can understand whether their current operations are in line with broader operations, and are being utilized at maximum capacity.
Enhancing all facets of a network through optimization
Not only can dedicated fleet assessments save businesses money, but they can also reveal unexpected problems and opportunities. For instance, while one retailer pursued an assessment for cost-savings on over $400 million in transportation spend, insights gained from the evaluation also identified the root cause of service deterioration across the network. Through better load planning and expanding its dedicated fleet, the retailer was able to save 13% on annual transportation spend while simultaneously improving service levels.
While the current market has businesses focused on procurement to keep costs down, now is the time to plan ahead and double down on optimization for future continuous improvement. Dedicated fleet assessments can be implemented as a part of a business's larger network optimization pursuits, including network modeling, transportation engineering and beyond. Insights gained from these efforts deliver a new level of visibility into a network's operations to inform ongoing areas of improvement.
Technology-backed solutions for ongoing success
In anticipation of market tightening, businesses should capitalize on the rise of logistics technology to navigate best practices for the road ahead, not only for dedicated fleets but for every aspect of their operations. On top of network and fleet modeling, leveraging a transportation management system (TMS) that provides the deep insights and analytics to empower agile decision-making will prove vital in a highly competitive landscape.
By automating key processes and enhancing real-time visibility into a network, tech-powered solutions enable companies to address problem areas and identify new opportunities for cost-savings rapidly while facilitating collaboration across stakeholders. It's the businesses that take advantage of emerging technologies that will drive ongoing momentum, turning challenges into opportunities and driving success regardless of market conditions.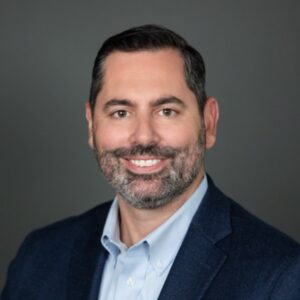 Russell Zuppo is Vice President, Consulting Services at Uber Freight.