When you consider the increasing complexity of the automotive supply chain, collaboration continues to play an important role. The challenge is to manage a very large network of different and globally-dispersed suppliers, forwarders and other logistics providers. Due to the large number of trading partners and systems, the potential for collaboration is great, but there are specific requirements to enable cross-company cooperation:
Easy integration of participants and systems
Integration of existing systems for data exchange.

Easy on-boarding of participants using their existing IT systems and data standards; they should not be forced to use new formats.

Centralized and harmonized way to exchange data between original equipment manufacturers (OEMs), suppliers, and forwarders instead of bilateral exchange via individual solutions.

Reasonable linking of various data sources (= intelligent integration) in order to have continuously-updated data with high significance and quality instead of fragmented and isolated information.
Share processes
Create cross-company workflows that link all participants in a continuous process.

Centralize visibility and insights into shipments.

Monitor processes and real-time information to identify and manage exceptions.

Transparency of processes for upstream and downstream partners creates visibility for secondary and tertiary partners. For example, early transparency on planned pick-up volumes can lead to consolidation opportunities with the forwarder.
Mapping and Managing of Networks
Collaboration replaces bilateral business relations through cooperation between many participants within the network. It's about creating a common cross-company basis that integrates all participants on a procurement or distribution level. Be it an OEM, forwarder, carrier, supplier or consignee – collaboration actively includes participants, processes and information with the process flow.

Forcing processes on participants based upon organizational size disrupts the ability to generate collaboration.
Digitalization along the supply chain allows for smooth interaction of all participants. Inventory and transportation costs are reduced significantly, while production processes are accelerated and delivery times are decreased.
In this context, the cloud is considered an enabler of collaboration in the diverse world of the automotive industry. A central IT platform facilitates cooperation between the many suppliers, logistics providers, and manufacturers in the network. It also enables cross-company workflows and allows for a complete view of the procurement process; bilateral business relations are replaced by collaboration, which expedites information and management processes.
Trading partners within the complex procurement processes are provided important information at the earliest possible stage. This way they gain more room to maneuver, make better decisions and plan more precisely. Once data and information have been entered in the platform, it is available immediately for all participants at the push of a button, independent from location, and duplicate manual entry of data is eliminated.  
By creating this level of transparency in the supply chain, you can void errors and make your logistics processes more proactive instead of reactive. In addition, close and partner-like cooperation promotes an innovation-friendly climate.
In conclusion, the use of cloud-based IT platforms in the automotive industry significantly improves the results of collaboration between manufacturers and suppliers.
For more in-depth information and insights on this subject, please download our white paper "Collaboration Along the Supply Chain in the Automotive Industry."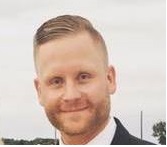 Chris Bass is Senior Sales Specialist at AXIT – a Siemens Company with business development responsibilities in the US. Over the past five years, he has been an Account Manager and Territory Manager within the Healthcare and Logistics markets. In his previous position, Chris was a Senior Account Manager for the Nolan Transportation Group, a 3PL based in Atlanta, GA.