The other day I ordered some new cologne from a website I had used only once before. I received the order confirmation that they had accepted the order and I have been awaiting shipment updates ever since. They have not charged my credit card yet, so I wonder if I will receive my order or if it will arrive later than I requested. This is typically when I order a tequila in frustration and my mind goes into overdrive asking the basic question: What are the risks in their supply chain?  
One can presume, based on the chemical composition of the cologne, that many of the ingredients originate from different countries. Could political risk impact my cologne order? Things like the multi-nationalism versus globalization trends in recent political policies or terrorist activities come to mind. Is it possible these things have impacted the sourcing, manufacturing, and delivery of my cologne?
I may be overly concerned about the receipt of my order, and I do have some safety stock levels with my current cologne, but since the company has not charged my card, it also make me think about economic risk. For example, has my country's sanctions or tariffs impacted the supply chain of the manufacturer, impacted when and how they receive the ingredients for my cologne and at what cost? Is the foreign country's currency stable? How much will it cost the manufacturer and distributor in the end?
At a macro level, political and economic risk that affect supply and demand curves are viewed as Trade Balances between countries and GDP.  This was a cataclysmic year for global supply chains. Political and economic risks (and others) impacted the supply and demand curves for many goods to different levels of degree. I haven't even considered the micro-level effect on the supply and demand curve yet. Hopefully, a social media endorsement from an athlete or a product safety risk does not disrupt the curve that affects the product life cycle of my cologne or its delivery.  Companies need tools to assess the impact of these disruptions spanning the participants in the network with contingency plans for action to stay ahead.
For global supply chain leaders, keeping up with each new rule and regulation can also be as burdensome as the regulations themselves. According to the International Journal of Physical Distribution & Logistics Management, supply chain risk management (SCRM) is "the implementation of strategies to manage both everyday and exceptional risks along the supply chain based on continuous risk assessment with the objective of reducing vulnerability and ensuring continuity."
Although digitization and Blockchain-related projects have provided companies with great opportunities for improvement, supply chain risk has increased significantly in recent years. Companies need better visibility across their entire supply chain network to assess and mitigate their risks. This level of transparency is deeper than their supplier and customer demand pattern. By incorporating the supply network for their industry, transparency of demand and supply signals are visible throughout the network from raw materials to the end delivery of my cologne.
All participants are involved beyond suppliers and manufacturers. Additional participants in the network need to include logistics service providers across all modes of transportation and payment services, which all use different systems and require different criteria. This requires creating risk-related transparency in the supply network where the weakest link could trigger supply disruptions.
External inputs of risks into the industry business network can help with predictive risk assessment, mitigation, and containment. Risk causes can be extremely varied as mentioned. Real time visibility from a business network can detect early signs of upstream and downstream changes in the demand/supply curves. These disruptions from external risk factors can launch contingency plans that may include alternate sources of supply, different modes of transport and routes, or different fulfillment centers to send me my cologne.
Real-time visibility into possible disruptions using order and shipment signals can smooth erratic behavior using predictive analytics throughout the network. A complete understanding of the supply network means that procurement and customer service from each participant can now position itself as a strategic player in mitigating companies' risk exposure. This new level of insight enables optimization of pricing algorithms to occur to maximize margins based on the true supply-demand network pulse. The basis of getting a handle on risk is to first understand its nature and impact.
(By the way, I just received a shipment update. My cologne should arrive next Tuesday…I hope.)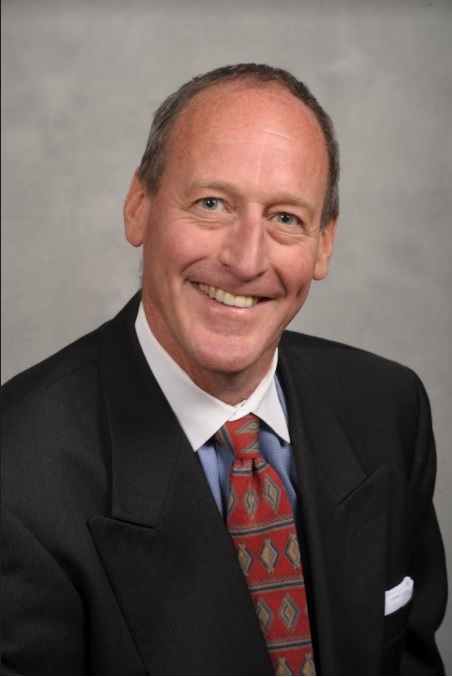 David Cahn is responsible for directing Elemica's Product Marketing activities, joining Elemica in August 2017. He has an extensive background in Enterprise Resource Planning, Supply Chain Management, CRM, Enterprise level SaaS solutions, and eCommerce. Prior to Elemica, Mr. Cahn was the Director of Product Management at Infor and has held Executive positions at Promethean, CDC Software (now Aptean), KPMG, CA, and three of his own software startups.