Understanding customer expectations is a priority for businesses in all verticals and meeting (or, ideally, exceeding) those expectations is crucial to winning customer loyalty. This is true of your customers and your customers' customers. One area receiving a lot of attention in recent years is Last Mile delivery tailored to a customer's preference.
No Such Thing as Free Delivery: How to Differentiate?
The first breakthrough in Last Mile came with the offering of "free" delivery. All who think about logistics understand there is no such thing as free delivery but the customer-facing message is there will be no charge for delivery if they meet certain criteria such as: amount of purchase; type of delivery (e.g. Ground); or subscribe to service.
Offering free delivery is now ubiquitous so the way to differentiate, and earn customer loyalty, is to offer a specific level of service for last mile delivery that customers can choose to pay more for or receive as a benefit based on a subscription, membership, or order volume. Free delivery typically means Ground transport with an expected transit period of 5 -10 business days.
Customer expectations are driving the offer of specific levels of service which may include 2-day, next day, or same day delivery. In addition to transit time, customers are also requesting delivery at a certain time of day and any other special requirements.
As an example, imagine a customer who visits a store and purchases a new couch. The salesperson provides the following delivery options: receive the couch in 3 – 5 days for no additional charge; receive the couch the next day for an extra $75; receive the couch the next day and have it placed exactly where you want in your home and your old couch taken away for an extra $150. In this example the customer chooses the option that is best for them which is what customers value most of all, having a choice when it comes to Last Mile. Companies that understand this will differentiate and earn customer loyalty.
Same Day Last Mile: Align with Brand and Customer Expectations
It's important for each business to understand its brand and which Last Mile solutions make sense. An area of rapid growth is the number of companies offering Same Day Last Mile delivery to customers. However, the way each company chooses to solve Same Day Last Mile delivery must reflect their brand and customer expectations.
Some real-world examples of how companies are solving Same Day Last Mile delivery are:
A national retailer, facing fierce competition, now offers Same Day delivery for a low flat-rate fee. In order to manage costs the retailer stops accepting orders for same day delivery in the early afternoon and customers aren't provided a delivery window; once the order is placed they are told their order will arrive by the end of the day.
Using social media, a marketing company engages fans on behalf of global brands and delivers free gifts to select markets. The gifts range from food to flowers and are delivered within a two-hour window. Surprising and delighting their fans is critical for global brands and leveraging Same Day Last Mile delivery is one way to do it.
Luxury brands cater to an exclusive customer and haven't rushed to offer Same Day Last Mile delivery for fear of negatively impacting their brand. Recently, one international luxury brand started to offer Same Day Last Mile delivery to select customers. Customers receive their order, which is beautifully-packaged, from an experienced individual who takes the time to answer any questions the customer may have and, if necessary, assist in selecting a different item. This isn't a low-cost delivery solution but the value to the brand is significant and clearly aligns with their customers' expectations; it is truly an extension of the brand.
Final mile is client facing — it's an intimacy that will have an immediate impact (positive or negative) to your brand and product. If you think about global supply chains holistically, from raw materials to manufacturer to your customer's customer, successful final mile execution ensures a positive end to a lengthy process. Keep in mind that final mile deliveries can make up nearly 30% of total delivery costs. Thus, final mile is important both in terms of finance and client satisfaction.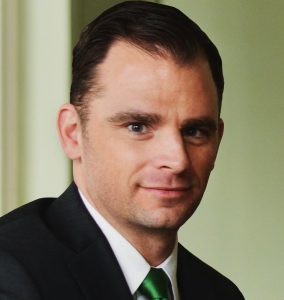 Alex Rhodeen is Director of Disruptive Solutions for GEODIS and former COO of Kanga, a technology company solving on demand local delivery. His responsibilities include identifying, managing, and growing opportunities for GEODIS' Same Day delivery solution. A veteran of the United States Army, Mr. Rhodeen's executive career includes more than 10 years building start-ups and reorganized companies, including Mascotopia, a manufacturer of child-development products, and home furnishings retailer Lovesac. Joining Kanga in January 2014 Mr. Rhodeen has developed strategic partnerships with SMBs, Fortune 500 companies, and innovative logistics partners. Mr. Rhodeen earned a Bachelor of Arts degree from the University of Wisconsin – Madison.