Global supply chains tie the planet together, providing goods to consumers, jobs to workers, and dividends to shareholders. A single item can touch multiple continents before landing in the hands of the consumer. And this global trip isn't just for sightseeing – leading companies find that a diversified sourcing base and far-flung manufacturing can help cut production costs, increasing the bottom line.
Proximity to raw materials, increased capacity, and labor costs are just a few of the ways that global supply chains work to save money for today's top companies. However, the biggest pain point for these global supply chains is the one that seems inescapable – transportation costs.
Pain Points Increasing Transportation Costs
No matter how much can be saved from sourcing globally, transportation costs continue to creep in to seriously affect a product's profit margin. A 2017 Global Sourcing study from American Shipper magazine found that 58% of shippers said their highest concern today is rising transportation costs. Those concerns have come to prove even more valid in 2018. Here are just a few pain points that are increasing transportation costs:
Container shipping headaches. The ocean shipping industry might finally be righting itself, but shippers are still aggravated with issues. Following the carrier consolidation predicament that rattled the industry, the ebb and flow of demand is leading to capacity issues for some trade lanes. This leads to rate fluctuations. For instance, while transpacific rates have dropped from 12 to 25 percent for shipments from Shanghai to Los Angeles or New York respectively, the cost of moving goods from Asia to Europe are uncomfortably up 16 percent over last year.
The agony of natural disasters. Last year's hurricane season was one for the record books, and things aren't looking to improve much for 2018. Forecasters recently released predictions that the coming hurricane season will see an above-average number of storms. These have the potential to disrupt supply chains across the country. Companies must somehow factor this uncertainty into their global supply chain calculations.
Fees that sting. Any type of delay can potentially lead to demurrage and detention charges. Poor communication with carriers adds to time spent at the terminal, resulting in higher costs. Without full visibility of goods in transit and the lack of timely notifications from service providers, shipments can't be retrieved from the port as planned and equipment returned. Poor data quality can lead to these costly fees with damaging ramifications. Of course, just a few weeks ago the Federal Maritime Commission (FMC) launched an investigation into potentially unfair demurrage and detention charges that are being levied against cargo owners, often for events beyond their control.
Bring on the road rash: trucking issues abound. Once those goods make it out of the port, the rising transportation costs only continue. The US has been plagued by a truck driver shortage, recently made worse with new federal trucking regulations and higher fuel costs. Diesel sits at a 3-year high while trucking companies increase their prices, shrinking margins across all industries. Fewer trucks leads to increased demand, making delays more commonplace, and increasing the need for high-cost, quick-turnover shipping.
Supply chains get railroaded. Capacity issues aren't just a problem on the roads – companies are having a difficult time getting enough freight cars to haul their goods, leading to even more delays and higher costs. While some railroads are responding by increasing employment and pulling cars out of storage, others have no plans to increase capacity. Freight industry executives are cautioning their customers to expect even more price increases for shipping this year.
These painful dilemmas are inescapable and unavoidable. But each hiccup can potentially add more cost to your transportation spend, which has to be passed on to the consumer or absorbed into your margin.
Ouch.
GTM Solutions Offer a Healing Balm
While no technology solution offers the ability to control the weather (yet), best-in-class global trade management (GTM) software solutions give companies full control tower visibility and management over their supply chains. For shippers, managing cross-border shipments can be extremely complex. Even some large companies struggle with distribution challenges and excessive transportation costs.
By digitizing the supply chain, you can access data for better decision-making across multiple carrier contracts, and monitor the movement of goods at the shipment, order, SKU, and carrier level. Track carrier KPIs and analyze different routes to ensure freight lane optimization. Improve communication with carriers and within your own operations so you can report at-risk events proactively and expedite resolutions.
While global businesses are always susceptible to unplanned calamities, companies can effectively remedy the discomfort of higher shipping costs by leveraging a digitized global trade management solution that provides supply chain visibility and agility. This enables stakeholders to receive early alerts to potential at-risk or missed milestones, and to support workflows for calculating rates and quotes accurately, including free time. With the robust capabilities in a good transportation management software, supply chain leaders can track and trace the process early in the lifecycle to gain visibility and minimize overall costs.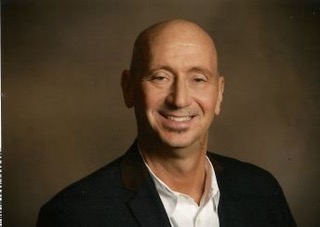 Gary M. Barraco is Director, Global Product Marketing, at Amber Road. Gary is responsible for developing strategic product marketing direction and presenting the Amber Road brand and solutions worldwide. As the platform evangelist, Gary develops and launches customer insights, go-to-market plans, product messaging and content, and field marketing tactics which establish Amber Road's solutions as a standard in the Global Trade Management space. Previously, Gary was VP, Industry Development for ecVision for 9 years. He also held marketing positions with tech companies where he was instrumental in implementing programs that yielded exponential growth and spearheaded alliance relationships with a range of third-party organizations. He has 20 years of active military service where his primary specialty was providing marketing support to Army National Guard recruiting and retention operations in New Jersey. Gary received a BS from the State University of New York and is currently pursuing a Master's degree at Moravian College. He is active with many professional trade associations where he serves on various committees and planning groups.