No doubt about it: this trucking environment is sending plenty of truckload budgets into the red. What can shippers do to navigate this market? Take your cue from the latest findings of MIT researchers. Using data from TMC, a division of C.H. Robinson , the researchers examined the best practices that separate Leaders from Laggards in getting better truckload rates and performance.
The researchers used TMC data for 40 shippers and looked at over a million loads. They examined full truckload moves that were over 250 miles in the Lower 48 U.S. states, in lanes with 100 shipments or more. They multiplied three commonly-used metrics for measuring truckload performance to identify the Leaders:
First tender acceptance (FTA).

Previous research has shown that tender acceptance rates is correlated to price paid.

On time pickup (OTP).
On time delivery (OTD).
Next, researchers looked at freight attributes of shippers. They found 2 Leader groups with nearly identical truckload performance ratings. Leader Group 1, which used more asset carriers than brokers, achieved an 82% rating; Leader Group 2 used more brokers than asset carriers and achieved 81% (for comparison, Laggards achieved 46%). Asset carriers and brokers could both be high performers. Leaders had several practices in common.
Leaders rationalize their supplier base
Leaders use a strategic mix of asset-based and non-asset based suppliers, and use fewer suppliers per origin.
It's not just how many carriers you use, but where you use them that matters. A reasonable market representation is that about 80% of a shipper's loads are in 20% of the lanes, and that 20% of their loads are in 80% of the lanes. Those 80% of the loads in 20% of the lanes typically present attributes that the asset carrier community is most interested in. The 20% of shipments in 80% of the lanes are often best served by the brokerage community. Brokerage often provides real value for variable demand, spikes on high demand lanes, lanes or corridors that are not strong economic markets, seasonal lanes, and live requirements. A broker's role is to aggregate the market and find a carrier and driver that aligns with the attributes of these types of loads.
Leaders use suppliers in a focused way
Leaders assign suppliers to a finite set of lanes in the routing guide, and supplement their portfolio with suppliers who can provide wide capacity coverage.
Our industry is evolving. Many are beginning to ask, "Should suppliers have key roles?" This research showed that leader shippers portioned their freight by primary roles at a given origin, and this clearly had a connection to accepting first tender on a lane.
When the researchers looked at freight attributes, they found that brokers and asset carriers performed about the same when the attributes of the freight are similar. It really does boil down to the supplier being aware of when the freight is coming, what the historical volume was, how the volumes repeat themselves, and being able to pre-plan vs. respond.
Leaders identify top performing suppliers
Leaders leverage high-performing suppliers who have more assets in the lanes awarded and who know the geographical area.
Leaders and Laggards both use asset-based and non-asset based suppliers. But Leaders use top-performing suppliers and engage the strengths of the suppliers they choose in the regions they serve. Laggards tend to use low-performing suppliers, and many of them use asset carriers across all freight attribute types.
What shippers can do to achieve better truckload rates and performance
Segment the supply chain.

Understand where you have smooth and lumpy demand, live loads and drop trailers, and dwell time challenges. Leaders align the attributes of freight — like predictable demand or lumpy demand — with the suppliers' competencies and interests.

Use suppliers in a focused way.

Identify the awards the supplier really wants and make the commitment to the supplier.

Use top-performing suppliers.

When you use suppliers with consistent performance, the route guide performs better and the budget is closer to plan.
Of course, the key to being able to do all this is to have data from a transportation management system, or TMS — your own, or your 3PL's. The TMS should have robust tools that can gather insights and help you determine the actions you need to take for best results.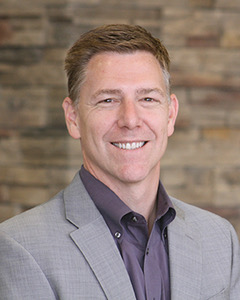 Steve Raetz is Director, Research and Market Intelligence, at C.H. Robinson. Steve has been with C.H. Robinson since 1989. He currently supports strategies designed to enhance the realized value that logistics operations have on supply chain and business initiatives. Steve is a graduate of Minnesota State University, Mankato and serves on two university supply chain advisory boards.