As consumers continue to purchase goods at greater frequency and trade regulations become more complex, supply chain professionals are striving to establish end-to-end control of their business operations. The modern-day supply chain begs for visibility throughout the entire chain, from point of order, to packaging, shipping, and delivery.
Supply chain and logistics decision-makers feel the weight of this shift, evidenced by the fact that control tower visibility ranks as one of the top investment priorities among them – whether manufacturers, retailers, or LSPs. According to the research report "Competing on Customer Experience: The Driving Force Behind Supply Chain Innovation," control tower visibility is hailed across the board, from above-average performers to late adopters, as both the second-highest investment priority and technology that will deliver the greatest value in the next five years. These findings should come as no surprise, as more and more companies look to optimize operations and control costs, while enhancing their customer experience.
Benefits of data visibility
Investing in supply chain visibility is truly a balancing act between avoiding the cost of problems or the problems themselves. One vital component that pieces together the visibility puzzle is the quality of data in the supply chain network. Three defining features of good data are accuracy, completeness, and timeliness. Without these components, businesses are unable to reap the full benefits that an end-to-end experience offers.
The benefits of visibility throughout the supply chain are plenty and include: improved workflow, more efficient compliance, stronger customer retention, inventory optimization, lost sales avoidance, reduced cost, and more. Overall, these returns on investment enable organizations to both remain competitive in their respective markets and meet the growing demands of customers.
Better visibility, more value
So, if visibility is a key element of success, how does an organization obtain it and excel? Control tower and mobile technologies are key solutions to solve this issue. Control towers allow shippers and carriers to monitor real-time information with a complete view of their goods. Also, the technology allows for important data to be shared across systems to identify any issues and stay on track toward goals and service levels. Modern control towers enable real-time visibility among partners so they can monitor in-process shipments, as well as gain instant insight on available capacity. With heightened visibility, partners can take predictive and proactive action, which is something they couldn't do with the first generation of supply chain control towers.
With the addition of mobile capabilities, companies can deliver a tailored and enhanced customer experience extending through the last mile of the supply chain journey. The technology is more accessible than ever, available on smartphones and tablets in addition to rugged devices. Built-in cameras can scan, photograph, and measure and validate dimensions. GPS tracking can provide accurate locations and delivery times. Mobile technology puts control quite literally in the hands of operations personnel, carriers, and customers to provide more control and a better experience from end to end.
Time and cost pressures, along with increased demand for goods and obstacles such as the capacity crunch and changing trade regulations make better supply chain visibility a valuable advantage, as it improves agility and responsiveness. This in turn yields improved performance and customer experience – key indicators of supply chain leaders and innovators.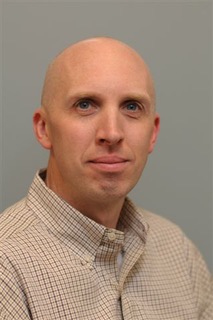 Steve Williamson is Director, Solution Consulting, at BluJay Solutions. With over 20 years in supply chain, Steve is a recognized industry expert who has investigated and designed many workflows and solutions for high-volume, complex shippers.