With the seasonal flood of consumer demand about hit the retail industry, advanced home delivery solutions can play an important role in success. Based on a benchmark study¹ of retailers using home delivery technology in diverse industries worldwide, here's what companies are actually doing in five key areas to capitalize on the home delivery opportunity.
1. Harmonizing Delivery Across Channels
Home delivery is a big challenge for many retailers, especially those with multiple options for delivery such as private and dedicated fleets, LTL, regional couriers, suppliers, etc. Having a wide array of large and small format goods can compound the complexities. Delivery consistency becomes a top issue as customers receive unpredictable or unreliable delivery experiences. Worse still, with the 'last mile' increasingly viewed as the 'last word' to the consumer, flawed home delivery experiences can take a toll on brand loyalty.
Visibility also gets worse in the absence of a single transportation platform to manage disparate delivery modes. With expanding drop ship operations, retailers quickly lose control and sight of the order once it gets to the supplier. With a common visibility environment for all deliveries, thought-leading retailers make delivery choices by logically grouping orders heading to the same area, regardless of size and available transportation mode, which lowers costs while reducing lead times. A single solution also provides the retailer and the customer with consistent visibility into delivery status.
2. Prioritizing Customer Choice
While the all day delivery window is still common, many retailers are experimenting with tighter time windows, such as 2 hour and 4 hour/half-day windows, to provide customers with greater choice. Some are even offering 1 hour windows. For many, it's the first "toe in the water" with something other than the all day window, and they are being conservative in their ability to consistently make delivery promises.
With smaller time windows, some retailers offer one time window (e.g., 2:00pm to 4:00pm) and, after final planning is complete, publish a 30 minute window to provide greater delivery certainty. Others offer multiple time windows (e.g., 2 hour, 4 hour, all day) and let customers choose. This approach is often tied to a premium delivery pricing strategy. Delivery density is also an important part of the equation as it gets much harder and more expensive to make tighter widows in highly dispersed geographies.
3. Blending Traditional + Customer-focused Metrics
Leading retailers are starting to combine traditional delivery metrics (e.g., on-time, complete, miles per delivery, deliveries per route) with some form of consumer-focused metrics such as Net Promoter Score. It's important to understand that consumers think differently and the very high on-time score retailers get for making an all day window means less to a consumer than a slightly lower on-time score for a tighter time window. Why? No consumer wants to sit around all day waiting for purchases to show up so expectations are already low.
When analyzing actual metrics in the study for all day vs. 2 hour and 4 hour time windows, there was not a substantial drop in delivery reliability when these options were offered. All day windows topped out at 99% on time, and the best performance for 2 hour and 4 hour windows was 97% and 98%, respectively. The expectation was for a much greater performance drop with shorter windows. In addition, retailers with the highest performance levels for tighter time windows were those using a combination of smaller time windows with the all day option—providing greater flexibility to successfully deliver the tighter ones.
4. Finding New Revenue Opportunities
While still a relatively new concept in retail, leading companies are developing premium pricing models above the free or standard delivery fee for tighter time windows. In the study, a 4 hour time window was the lowest incremental charge point and prices typically varied between 8-10 of the local currency (e.g., $8 or £8). For a 2 hour time window, the charge was 2X the cost of a 4 hour window (e.g., 16-20). Given the volume of home deliveries for these retailers, it was not surprising that premium windows were bringing in $10Ms of incremental revenue.
Value-added services represent another tremendous opportunity to drive revenue growth and product sell-through. The most cited services were installation, removal and return. For an "over the doorstep" delivery there was no incremental charge. However, if there were installations such as plumbing, electrical connections and configurations, retailers were charging incrementally for those services. Again, given the home delivery volumes for these retailers, value-added services were proven to also drive additional $10Ms in revenue.
5. Uncovering the Potential of Dynamic Booking
In the benchmark, retailers with the tightest time windows and premium delivery services used dynamic booking, which gives the consumer smarter delivery choices based upon delivery address, products and services purchased, delivery network capacity, orders already in the booking system and retailer preferences/business constraints. By contrast, static booking fails to account for existing deliveries or actual network capacity and instead uses a fixed number of deliveries in an area (e.g., postal code) or standard lead time (e.g., buy today, delivery tomorrow, all day window).
With dynamic booking, retailers can manage delivery options to minimize costs, rather than taking orders and then determining how to meet commitments. It can also include historical spend, basket size and loyalty status as drivers of the options presented to customers. In this way, retailers can "lavish" high spending customers with more delivery options and steer casual "c" customers to lower cost options. Right now, retailers generally treat each home delivery uniformly, which is clearly inconsistent with many loyalty programs.
What strategies are you using to turn home delivery into a customer-facing competitive advantage?
¹2016 Home Delivery Benchmark Study: Perspectives from Leading Retailers on Strategies & Tactics for Home Delivery Success, Descartes Systems Group.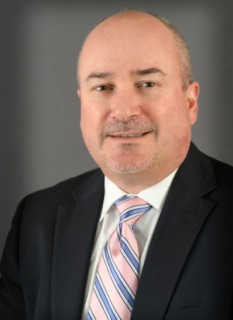 As Executive Vice President, Marketing and Services, Chris Jones is primarily responsible for Descartes' marketing and professional services organizations. With over 30 years of experience in the supply chain market, Chris has held a variety of senior management positions including Senior Vice President at The Aberdeen Group's Value Chain Research practice, Executive Vice President of Marketing and Corporate Development for SynQuest, Vice President and Research Director for Enterprise Resource Planning Solutions at The Gartner Group, and Associate Director Operations & Technology at Kraft General Foods.