Are we in a perfect storm of supply chain disruption? It sure looks that way when you look at these recent headlines from various industry publications:
The stories run the gamut from dramatic changes in food supply chains and cold chain equipment availability to illustrating the crushing demand for transportation capacity to meet spiking import volumes; from novel logistics challenges like preparing for the delivery of billions of COVID vaccine doses to perennial problems like the North American driver shortage, which has returned with a vengeance after easing prior to the pandemic.
Although hikes in US truckload spot market rates appear to be slowing a bit, they still remain at record high levels (van spot loads were up 116% and spot rates were up 29% in September 2020 compared to September 2019) and industry watchers are in broad agreement that spot rates will likely march higher in 2021 due to the ongoing effects of widespread uncertainty. (It is important to note, however, that while some industries are experiencing overwhelming growth due to the pandemic, others have been virtually decimated and their shipment volumes reflect it.) 
So, what can shippers do to successfully navigate through this perfect storm of disruptions? One important capability will be using Spot Market Automation tools to find capacity quickly, efficiently, and at a fair price.
Spot Market Automation tools can insulate a shipper from the whims of market swings, whether times are good or bad for their particular industry. A good analogy for how Spot Market Automation tools help foolproof logistics planning is the tavern business. When times are good, volume at the bar is solid as people go out to drink. But when times are difficult, volume at taverns also increases, as folks tend to drink even more. The automation of Spot Market utilization helps foolproof transportation management because when transportation volume/activity climbs, the spot market roars. Yet, when transportation volumes fall precipitously, the spot market becomes even more valuable as a means to gauge real-time rates and avoid overpaying for freight! 
Here are a couple examples of how intelligent, data-supported Spot Market applications ease the challenges facing logistics professionals.
Managing Dramatic Changes in Food Supply Chains and Cold Chain Equipment Availability
Food supply chains have been significantly impacted by several large disruptions in 2020. Food deliveries have drastically shifted away from hospitality and entertainment locations and toward retail grocers. This has changed the flow of food shipments, affecting lanes and modes as growers and producers look for capacity in places they're not used to operating. Fresh produce shippers in Mexico and South America, for example, have had to scramble to replace the air cargo capacity lost on passenger flights as tourism collapsed worldwide.
At the same time, North American domestic food shippers are grappling with reefer capacity shortages. FreightWaves reports that according to the Reefer Outbound Tender Rejection Index (ROTRI), "reefer rejection rates began to increase at a much faster rate than their dry van counterparts" this summer, with Northwest and Mountain regions exhibiting the largest increases in reefer rejection rates over the past few months. This can be attributed largely to the wildfires and extreme droughts that have endangered much of the produce moving out of this region.
Food shippers can use Spot Market Automation tools to quickly add new carriers to "carrier groups" built by their transportation planners. They can include different truckload carriers in North America, tapping reefer capacity available in lanes not commonly serving the Western US areas impacted by fires and droughts. Really, any potential pools of carrier capacity can be easily entered into the tool and included in automated Spot Quote requests targeted by region, mode, lane or other parameters.
Once specific "carrier groups" are established in the tool, automated spot quote requests are issued in a competitive-bidding environment, seeking bids from carriers who historically haven't been considered for moving freight. After the automated bidding process delivers an acceptable spot quote(s), the shipper has the option to request the winning bidder's permission to publish these new rates in their transportation management system (TMS) and establish new, ongoing relationships and access to capacity. 
North American Driver Shortage
After abating in 2018, the converging challenges facing North American shippers have again begun constricting the availability of drivers. Commercial Carrier Journal noted that although the shortage of truck drivers mostly disappeared when the United States economy slid into a pandemic-fueled recession, the rebound in Q3 2020 coupled with the exit of thousands of drivers from the labor pool after the Drug and Alcohol Clearinghouse went live in January has reignited the shortage. Adding to the pain, fewer new drivers have been attending/completing training schools since social distancing rules have limited seating capacity.
Fewer available drivers mean truckload capacity tightens and rates rise. The competitive bidding environment of Spot Market Automation tools enables logistics planners to harness the power of a real-time, reverse auction to arrive at the best available rate in any given lane on the spot market. So, while overall truckload rates may be rising, shippers won't be subject to the whims of premium pricing during a capacity crunch.
In conclusion, shippers are currently operating in some of the most challenging transportation and logistics conditions in decades. To survive and thrive, logistics operations must have flexibility, visibility and creativity in their planning capabilities. Spot Market Automation tools deliver all three of these factors in spades.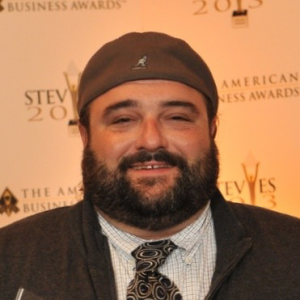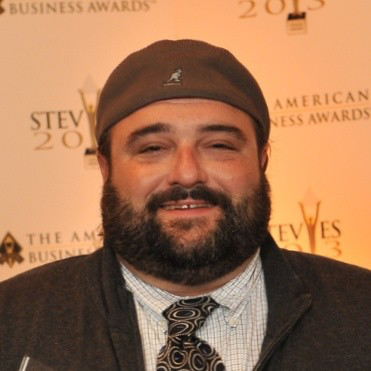 Anthony Vitiello is Head of Sales at UltraShipTMS, a PCS Company.