The role of freight forwarders has morphed over the years out of the necessity to provide what some call "one throat to choke" – a single point of contact for various activities. In this case, the overwhelming number of recurring disruptions has led to the need for freight forwarders to broaden their service offerings to remain competitive.
According to Gartner, "Nowadays, digitalization initiatives are pushing freight forwarders to update how they do business. These are putting more pressure on traditional freight forwarders to modernize their systems and optimize their operations and costs. Future-proofing operations, adding more value to their service and optimizing costs are now more important than ever."[i]
Large, full-service, end-to-end outsourcing behemoths, such as third-party logistics services providers (LSPs), offer customers the chance to outsource all logistics operations and certain supply chain functions. These giants are contrasted by thousands of providers specializing in services like freight forwarding, haulage, warehousing, transportation, distribution, order fulfillment, and customs brokerage. The lines are blurring as carriers (asset owners of all types), and freight forwarders (of all types) extend their service portfolios to differentiate and improve customer service.
With this backdrop, it is not surprising that demand for the services provided by the transformed freight forwarders/LSPs combo is strong and growing, driven by online shopping, globalization, trade complexities and an increased need to focus on core business competencies.
These organizations aim to fend off disruptive competitors by building innovative digital platforms and tools to drive efficiencies, speed and visibility for themselves and their customers. Leveraging this shared value will help customers access the best of new supply chain management tools with less investment of time, resources and capital expenditure. As a bonus, more tightly integrated collaboration from a common platform leads to greater operational performance.
Broader Offerings to Add Greater Value
At the epicenter of supply chain management are data and insights derived using great analytics. When enabled with an end-to-end TMS, custom-built for freight forwarders, your logistics partners have a range of digital supply chain solutions to add value for customers, differentiate services and reduce costs.
In addition to core logistics services, there are three key technology-enabled capabilities that LSPs need to focus on for differentiation and to deliver value to their customers:
Ecosystem connectivity: Fast network access connects suppliers, buyers, shippers, LSPs, carriers, partners, systems, and data. Sharing of data and collaboration are the core aims of these connections, enabling visibility, speed and agility.
Planning and execution technology: LSPs provide customers with access to shared systems for managing transportation, warehousing, global trade, and other functions. This boosts efficiency for all and swells the LSP value proposition.
End-to-end visibility and control: A definitive goal of logistics management, accurate and near real-time visibility of forecasts, orders, production status, shipments, inventory, and locations are vital to improving business performance and controlling costs.
Finishing 2022 Strong
Market conditions in 2022 in transportation show increasing volumes, tender rejections, and costs. To keep their shipments moving, shippers should maintain relationships with their core set of contract carriers, partner with brokers, and prioritize their freight forwarder/LSP relationship strategies.
Not all TMSs with international capabilities are suited for the freight forwarder industry. Some are specifically meant for companies that manage their own shipments. Freight forwarders and LSPs require the ability to do all the things noted above, but for multiple clients and as a fee-paid service. This is especially important when referring to transportation modes such as air and ocean freight.
These organizations and the environment in which they operate require TMS solutions with specific features and capabilities supporting international operations. They must also have processes involving many stakeholders simultaneously and across varied transportation levels. Look for FF/LSP partners armed with the technology to help your company succeed in this competitive environment.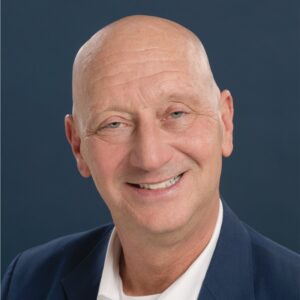 Gary M Barraco is AVP – Product Marketing at e2open. To learn more about TMS for Freight Forwarders, please visit our website.
[i] "Key Considerations When Selecting a Freight Forwarding Transportation Management Solution", Gartner, 2019. McNeill, Will and Sanchez-Duran, Oscar.