Our Logistics Leaders for Type 1 Diabetes Cure Team jerseys are on order! A big thank you to our Century Team Sponsors BluJay Solutions, C.H. Robinson, and Descartes Systems Group for your support! Our team members will be styling in these jerseys as they train for their upcoming rides in Sonoma, CA, Saratoga Springs, NY, and Death Valley, CA.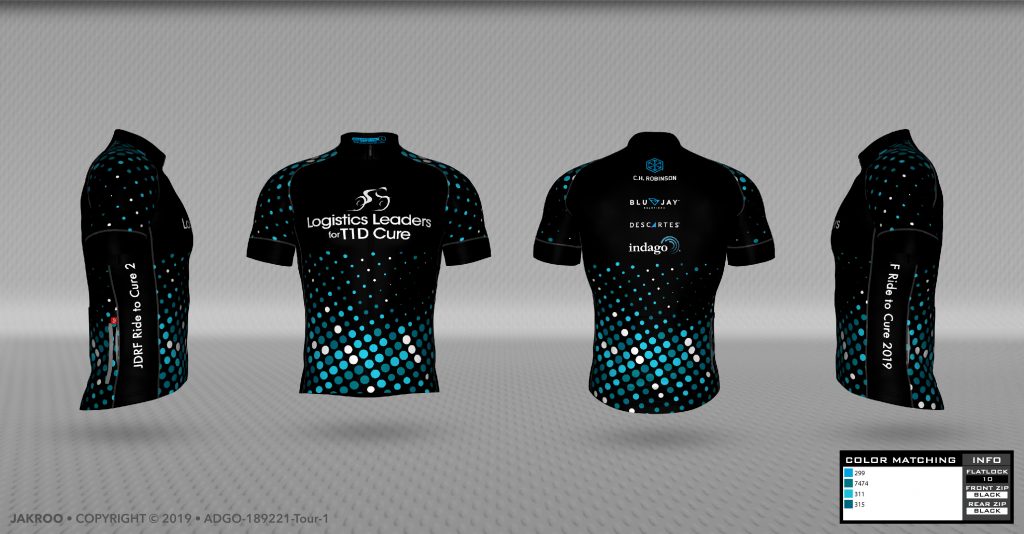 Also a big thanks to enVista for being our official Team Water Bottle sponsor! Cycling 100 miles, especially in Death Valley, makes you thirsty, so our team members will certainly value having these bottles filled with water or other hydration drink.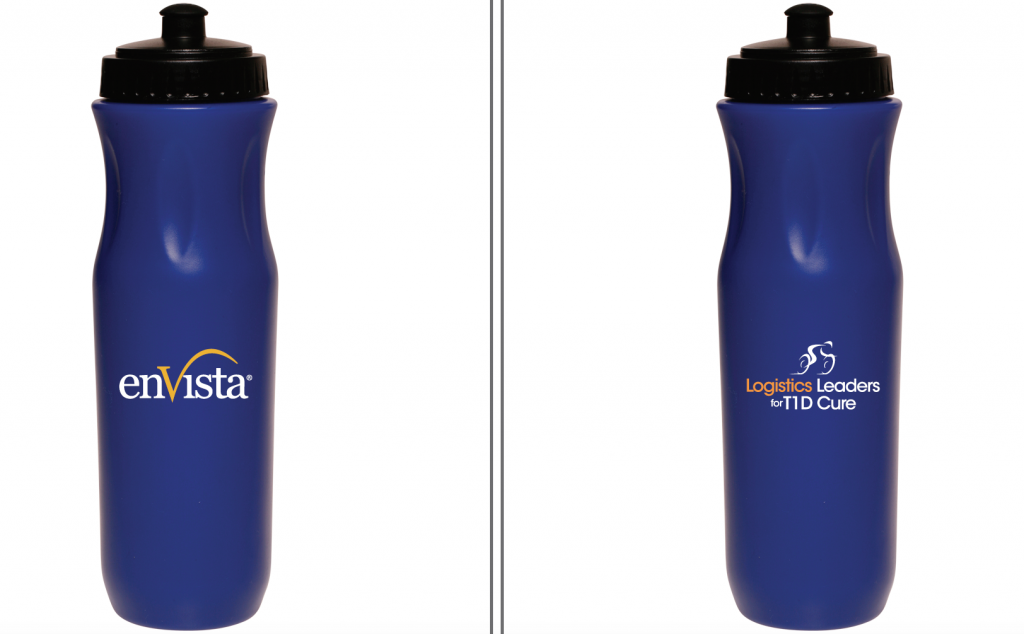 Most importantly, the generous donations of our team sponsors will help us get closer to creating a world without T1D. 

It's not too late to support our team! We still have a couple of gear sponsorships available (socks and cap), so you contact me if you're interested. You can also donate directly to support our riders via our team page.

Moving on, here's the supply chain and logistics news that caught my attention this week:

You Tax Me, I Tax You: China Will Impose Tariffs on US Goods
With the US planning to impose new tariffs on Chinese imports starting September 1, it's not surprising that China is planning to return the favor. As announced this morning and reported by CNBC, "China will impose new tariffs on $75 billion worth of U.S. goods and resume duties on American autos." Here are more details from the article:

The Chinese State Council said it decided to slap tariffs ranging from 5% to 10% on $75 billion U.S. goods in two batches effective on Sep. 1 and Dec. 15.


It also said a 25% tariff will be imposed on U.S. cars and a 5% on auto parts and components, which will go into effect on Dec.15. 

Coincidently, our Indago survey this week focused on the impact the US-China trade dispute is having on supply chain costs. Our members will receive the full results today, but here is a sneak peak: 20% of our member respondents said costs have increased substantially, with another 60% saying costs have increased moderately.

Moving manufacturing out of China (and into Vietnam, for example) is easier said than done. As Niharika Mandhana reports in the Wall Street Journal this week:

The specialized supply chains that made China a production powerhouse for smartphones and aluminum ladders and vacuum cleaners and dining tables are nowhere near as developed in Vietnam. Factories with U.S.-focused safety certifications and capital-intensive machinery aren't as easy to find.


And Vietnam, with less than one-tenth China's population, is already running into labor shortages as global manufacturers rush to set up shop here to avoid U.S. tariffs.
As we have seen repeatedly over the past two years, there is only one thing companies can bet on in the months ahead when it comes to trade and tariffs: more risk and uncertainty.
Descartes Acquires BestTransport
Consolidation in the transportation management systems (TMS) market continues. Descartes (a Talking Logistics sponsor) announced this week its acquisition of BestTransport, a cloud-based TMS provider focused on flatbed-intensive manufacturers and distributors, for $11.2 million. Here are some details from the press release:

BestTransport has been connecting shippers and carriers to streamline transportation processes for more than 15 years. Shipper and carrier customers leverage BestTransport's platform to more efficiently manage numerous shipments each year across North America and Europe. The company offers a full TMS suite of solutions from contract rate management through to load building, shipment execution and freight payment, with extensive capabilities for flatbed transportation moves.

For Descartes, this acquisition adds customers and logistics providers to its Global Logistics Network, and as CEO Ed Ryan noted, "we can offer additional solutions to the [BestTransport] community, such as Descartes MacroPoint Visibility and Capacity Matching."

For BestTransport, in a TMS market that continues to become bar-bell shaped, where size, scope, and speed of innovation matter more today than ever before, getting acquired was arguably the best exit strategy.
Dealing with Portal Mania: Elemica Introduces Customer Portal Assistant
One of the challenges many companies face is that they have to interface with multiple online portals to access orders, submit invoices, and conduct other transactions. As Elemica (a Talking Logistics sponsor) described in its press release this week:

Many Elemica clients have been asked by their customers to go to leading customer ordering portal solutions to look for new orders or enter invoices. This requires customer service to manually log into the portals for orders and invoices, review, and then re-key orders, invoices, confirmations, and ship notices into their ERP solution. This is an ongoing cycle that wastes time, is costly, and error-prone.

To address this issue, Elemica has introduced the Elemica Customer Portal Assistant (CPA). As described in the press release:

By connecting once to the Elemica Network and using the CPA, companies automatically have back-end ERP integration and access to the industry portals [such as Ariba, Basware, and Tungsten] or customer-specific portal network of their customers.


Included is Elemica ENRICH, an inter-company data management self-service solution that ensures compliance as orders are automatically created in the customer service order-entry ERP solution. Improving the accuracy of orders is accomplished by cross-referencing and converting product, unit of measures, and location identifiers to supplier values resolving discrepancies. Elemica CPA with ENRICH eliminates the need for IT to maintain multiple, costly interfaces for each trading partner.

Simply put, when it comes to trading partner connectivity and the role of Supply Chain Operating Networks, the scope is moving beyond EDI integrations. Portals were meant to replace the manual processing of faxes and emails, but they created their own integration challenges, leading to more manual processing — thus the need for a solution like Customer Portal Assistant.

We're seeing a similar trend with mobile applications, with truck drivers being asked to download and use countless mobile apps offered by TMS providers, digital freight brokers, and others to receive tenders, book loads, provide shipment statuses, etc. In short, truck drivers are suffering from app overload. Maybe someone will develop a Mobile App Assistant for them.

And with that, have a happy weekend!

Song of the Week: Martyr by Depeche Mode