I have a case (and several shoe boxes) filled with music cassettes from my high school and college days. There's one cassette in particular that ranks among the most listened to in my collection: Midnight Oil's Diesel and Dust album from 1987.
I finally got to see Midnight Oil last night, my first concert since the pandemic started, and they did not disappoint (unlike the Boston Celtics who were beat by the Warriors last night).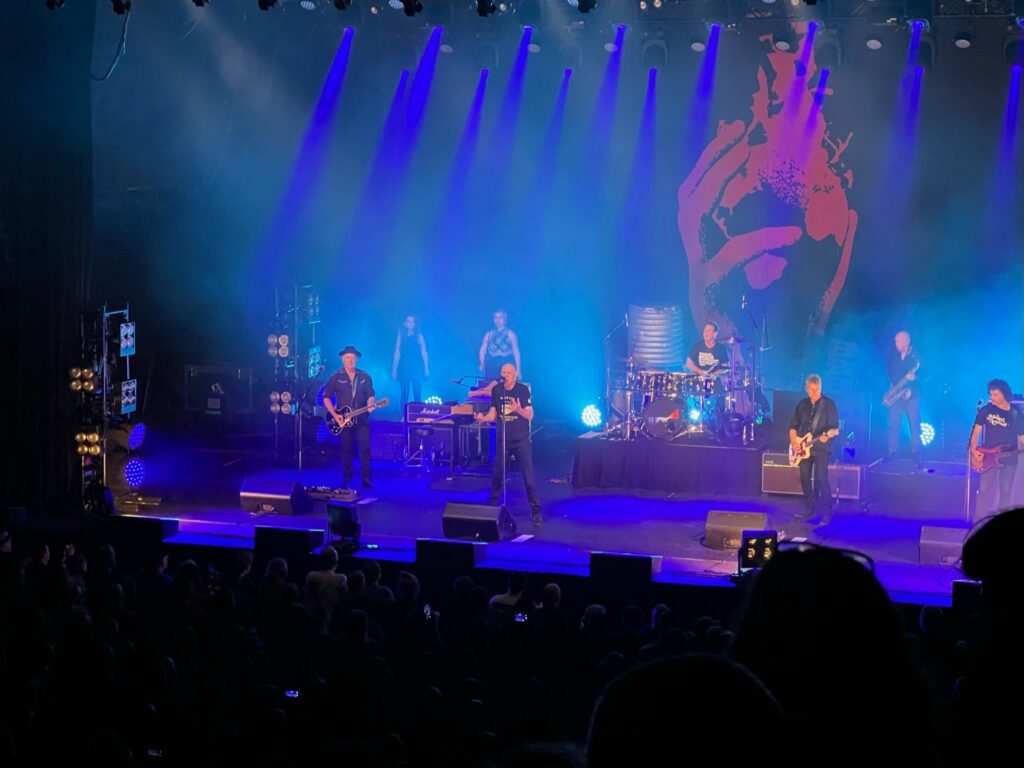 I got home late last night, so I'm a bit sluggish (and hard of hearing) this morning. But it was worth it. I can scratch Midnight Oil off my bucket list of bands I need to see in concert. Still on my list, although some of these bands are no longer together: Talking Heads, The Smiths, The Cure, A-ha, and Crowded House.
Coming back to the present, here's the supply chain and logistics news that caught my attention this week:
Earlier this week I wrote about Amazon's announcement regarding drone deliveries, so I refer you to that post for my commentary ("Drone Delivery: A 9+ Year Gestation For Amazon Prime Air").
The Value of Digital Freight and TMS Integrations
Transportation management systems (TMS) have never been more popular — not among shippers, but among other technology vendors and logistics service providers.
I wrote that back in August 2020 in "TMS: Everybody's Favorite New Partner." I highlighted several examples of technology vendors and logistics service providers that had announced partnerships with TMS vendors around that time, including C.H. Robinson's announcement of its "industry-leading connectivity integrating an unprecedented 19 transportation management systems (TMS) and enterprise resource planning (ERP) systems into the company's single, global multimodal transportation management system, Navisphere."
Fast forward almost two years and the value of these integrations is clear. As Jeff Berman reports in Logistics Management, "C.H. Robinson recently heralded significant progress it has made in its delivery of digital quotes, for both over the past year and also the first quarter of 2022, at almost 2.7 million and 1 million, respectively, with the latter also marking a 54% annual gain." Here's more from the article:
The company explained that these figures speak to how shippers continue to increasingly depend on automation in order to get spot freight quotes, which has gained further traction over the last year, despite spot rates falling almost 15% going back to mid-January, adding that these integrations are comprised of connections with more than 35 transportation management systems (TMS) and enterprise resource planning (ERP) platforms, as well as hundreds of customer routing guides, which it said "directly offer access to automated freight bids, guaranteed capacity, and benchmarking and analysis to reveal competitive rates in real-time that can be booked directly within whatever native platform the shipper is using for managing transportation."
If all the contracted carriers in your routing guide reject a load, are you still "dialing for diesels" — that is, are you calling (or emailing) a bunch of carriers to see who can pick up the load? Are you still manually posting your loads on load boards and waiting to see if a match occurs?
If your answer is yes to either of those questions, then you're still managing your transportation operations like it's the 1990s. The ability to access real-time rates via your TMS (assuming you even have a TMS) and automating execution via defined business rules and tendering strategies is the new norm.
And with that, have a happy weekend!
Song of the Week: "Sometimes" by Midnight Oil