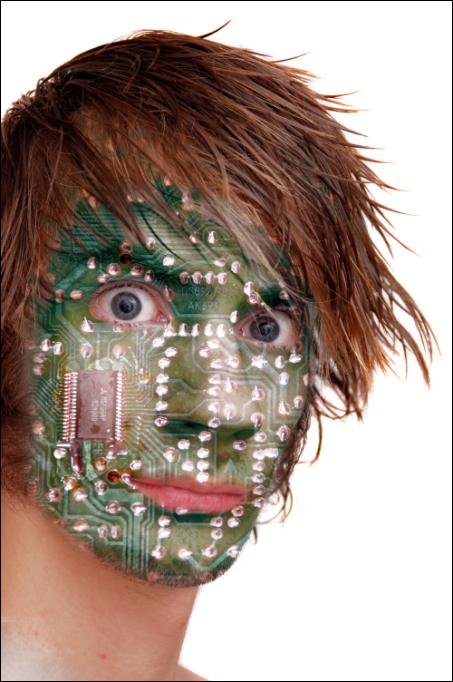 "I will be wrong again," I stated last year before making my supply chain and logistics predictions for 2017, and I was right.
I was wrong, for example, about obstructive sleep apnea becoming the new debate in trucking; the debate ended before it really started after the Federal Motor Carrier Safety Administration and Federal Railroad Administration withdrew their proposed rule to have rail workers and commercial motor vehicle drivers tested for obstructive sleep apnea. Meanwhile, the debate around electronic logging devices (ELDs) did not die down as I had predicted — in fact, it continues today (December 18, 2017), which is when the Federal Motor Carrier Safety Administration will start enforcing the mandate.
But I was right with some of my other predictions, especially my prediction that we would see a rise in cyber attacks in 2017, with supply chain and logistics operations becoming new targets.
On May 12, 2017, a headline in the Wall Street Journal read "Major Cyberattack Sweeps Globe, Hitting FedEx, U.K. Hospitals, Spanish Companies." It echoed the title of my September 2016 post, "The Day a Cyber Attack Brings the World's Supply Chains to a Halt."
The May 2017 cyberattack involved a ransomware virus called WannaCry, and although it didn't bring the world's supply chains to a halt, it did cause significant disruptions around the world, with over 200,000 organizations affected in more than 150 countries (see "The WannaCry Cyberattack: Another Warning for Supply Chain Executives.")
Then in June another cyberattack — via a computer virus dubbed Petya that infected a Ukrainian tax software product — disrupted supply chains around the globe again, including operations at FedEx and Maersk. A few months later, Fedex reported the financial impact of that cyber attack: $300 million (Maersk reported a similar financial impact a month earlier).
My prediction from two years ago that blockchain technology would make its debut in supply chain management continued to blossom into reality in 2017, with the following headlines making the news in just the last few months:
In short, I continue to be wrong — and sometimes right — with my supply chain predictions.
What will happen in 2018?
I asked Alexa, Amazon's digital assistant, and her response was, "Sorry, I'm not sure."
I'm not sure either, but unlike my artificially-intelligent friend, I'm willing to put myself out there and make some predictions. I'll begin with several high-level trends and factors that will impact supply chain and logistics strategies and operations in the coming year:
Free Trade Agreements: "The U.S., Mexico and Canada are heading into 2018 with no clear plan for saving the North American Free Trade Agreement," states a Bloomberg article published on December 15. If President Trump follows through on this threat to pull the U.S. out of NAFTA if a new agreement is not reached, then that will trigger significant changes in how companies design (or redesign) their supply chains moving forward, along with increased duties, taxes, and other costs. Meanwhile, it appears that the Trans-pacific Trade Partnership (TPP) will move forward without the United States; Japan just completed a trade deal with the European Union; Brexit negotiations remain contentious; and the World Trade Organization's role and relevance are being challenged. Simply put, there are plenty of changes, risks, and uncertainties related to global trade that companies need to keep a close eye on in order to respond quickly and effectively to whatever happens in the months ahead.
New U.S. Tax Plan: As I write this, it appears that Congress will pass, and President Trump will sign, the "Tax Cuts and Jobs Act" into law this week, which will lower the corporate tax rate to 21% (from the current 35%); will significantly lower the tax on earnings that companies hold offshore as cash and cash equivalents; will allow businesses to immediately write off the full cost of new buildings and equipment (although the provision will begin to phase out after five years); and will allow shareholders of "pass-through" companies such as S-Corps to deduct the first 20 percent of pass-through income tax-free (with some exceptions). If the bill is enacted, it will be the biggest change in tax policy in over 30 years. It will also drive companies to focus more on Tax-Efficient Supply Chain Management, which was one of my predictions last year. What is TESCM? Lee Oster, who was the Tax Effective Supply Chain Management leader at Ernst & Young, defined it this way a few years ago: TESCM, or tax-effective supply chain management, is the process of integrating tax planning into the overall management of your company's supply chain, factoring in where to locate functions and assets of your business, centralized management and control over the risks, and which entity will legally and economically assume the risks. It is an operationally driven approach to tax planning, putting in place a flexible international structure fully aligned with the new business processes and designed to deliver sustainable, long-term reductions in effective tax rate.
North Korea: The more missiles North Korea launches and tests, the greater the risk for military conflict — or worse. On December 17, Newsweek reported that "The United States Military has conducted joint training operations with South Korean forces to practice removing nuclear weapons from North Korea in the event of war." In short, relations between the United States and North Korea have significantly degraded this past year and it doesn't look like things are going to improve anytime soon. And you can't forget about the other Unpredictables: Iran, Russia, China, and ISIS; all of these entities could have a destabilizing effect on world peace and prosperity. As history has shown, terrorist attacks and regional conflicts (and how the world responds to them)  affect oil prices, stock markets, consumer confidence and spending, and trade lanes — and they can trigger new regulations and security measures, which could increase supply chain costs and lead times.
Oil Prices: At the beginning of 2017, the price of Brent crude oil was $56.86 per barrel. Today the price is $63.88 per barrel — a 12.3 percent increase. However, the price has gone up 42.5 percent since June 20 when it reached a low of $44.82 per barrel. Will prices continue to increase in 2018? "OPEC and 10 producers outside the cartel, including Russia, agreed late last month to continue holding back nearly 2% of crude production from the global market through the end of [2018]…with the aim of alleviating a supply glut that has plagued oil markets since 2014," according to a recent article in the Wall Street Journal. If they actually follow through on their promise and oil prices continue to rise next year, how will transportation, inventory, and sourcing policy decisions change in response?
I also believe that many of the trends everyone continues to talk about today — Artificial Intelligence and Machine Learning, Blockchain, Internet of Things, Mobile Devices and Applications, Drones and Driverless Trucks, Robots and Warehouse Automation, and Supply Chain Operating Networks — will continue to move forward in 2018, as will many of the predictions I made last year.
Okay, with all that said, and knowing full well that I'll be wrong more often than right, here are my non-artificially-intelligent supply chain and logistics predictions for 2018:
Companies Will Focus on Integrating the Long Tail of Supply Chains
It's no longer enough for companies to follow the 80/20 rule — that is, connect only with the 20 percent of trading partners that account for 80 percent of transactions. "Companies now need to address the long tail because if you automate your processes, you have to do it with all of your trading partners, otherwise you won't get the full benefits," said Sergio Juarez, Chief Commercial Officer at Elemica in a Talking Logistics episode last year.
The 80/20 rule has been the norm because integrating with the long tail of suppliers, carriers, customers, and other trading partners has historically been a time-consuming and expensive process — especially if companies tried to do it with electronic data interchange (EDI) technology. And because trading partner networks are constantly changing, it's an ongoing process.
Advancements in connectivity technology, including web services and APIs, are reducing the time and effort to onboard trading partners, while mobile apps and devices are making it easier for users to capture and share data and information. We also continue to see the ongoing growth and evolution of Supply Chain Operating Networks  — the business equivalents of Facebook and LinkedIn — that are enabling communities of trading partners to communicate, collaborate, and execute business processes in more efficient, scalable, and innovative ways.
Simply put, in a business environment where making smarter decisions faster is becoming more important than ever, and where the margin for error is getting smaller and smaller, the 80/20 rule to trading partner connectivity, communication, and collaboration is quickly becoming obsolete — and a risk to future success and competitiveness.
For related commentary, see:
Companies Will Get Smarter About The Other Big E-Commerce Story: Product Returns and Liquidation
All of the headlines right now are about how retailers and parcel carriers are struggling to keep up with the record amount of online orders and deliveries for the holidays (see WSJ article UPS, Overwhelmed by Online Orders, Warns of Delivery Delays and Reuters article Surging online orders slow Wal-Mart delivery network). But there's an equally big story to follow: dealing with all the returns.
How big of a problem is this? According to a report published recently by CBRE, holiday e-commerce returns could reach $32 billion this year!
"E-commerce consistently generates more returns than brick-and-mortar retail, partly because shoppers often can't sample online merchandise before buying it and partly due to the widespread practice of online shoppers ordering several versions of a product and returning those that don't appeal," states the press release. "Historically, returns of store-bought merchandise have amounted to 8 percent of total retail sales. However, for e-commerce, that share ranges from 15 percent to 30 percent, depending on the product category."
Unfortunately, as much as retailers are struggling to keep up with the rapid growth of e-commerce and fulfilling online orders on time and profitably, they're struggling even more with handling returns.
The bottom line is that most retailers lack the systems, processes, and expertise to manage returned goods in an intelligent and efficient manner.
"Speed and efficiency in processing e-commerce returns, with an eye toward preserving as much value of the merchandise as possible, often separates the top-performing retailers from the not-so-successful ones in the weeks after Christmas," said David Egan, CBRE Global Head of Industrial & Logistics Research.
What also separates the leaders from the laggards is their use of online auction marketplaces, business intelligence and analytics, and lotting strategy to improve their liquidation process and effectiveness.
For more insights and advice on this topic, watch our Talking Logistics episode, Dealing with Holiday Returns: The Case for Technology-Based Liquidation.
Companies Will Compete More Aggressively on Customer Experience
One trend that is disrupting the status quo and serving as a catalyst for innovation is companies placing customers at the center of their supply chains.
Amazon is the most referenced example. In his most recent letter to shareholders, Amazon CEO Jeff Bezos writes, "There are many ways to center a business. You can be competitor focused, you can be product focused, you can be technology focused, you can be business model focused, and there are more. But in my view, obsessive customer focus is by far the most protective of Day 1 vitality."
But Amazon is certainly not alone in becoming more customer-focused. According to a KPMG report by Julio Hernandez, "Organizations are investing record amounts in enhancing the customer experience. Analysts predict that over the next five years, customer experience will overtake price and product as the number one brand differentiator. Almost 9/10 organizations expect to be competing primarily on the basis of customer experience."
However, competing on customer experience without taking a financially-disciplined and informed approach can be a recipe for failure. And since so many aspects of supply chain management affect both customer experience and financial metrics, supply chain innovation efforts need to take these factors into consideration too
For more insights and advice on this topic, stay tuned for an upcoming research report to be published in Q1 2018.
Supply Chain Visibility Will Get Clearer, More Real-time, and More Predictive with Machine Learning and Enhanced Data
Achieving end-to-end supply chain visibility has always been (and remains) a top priority for companies, but in the past couple of years, the spotlight has been on a particular segment of the process: achieving real-time freight visibility.
The real-time freight visibility space was particularly hot this year, with two major acquisitions completed in recent months (Descartes acquired MacroPoint and Trimble acquired 10-4 Systems). Why the increased demand for these solutions? Because shippers want this visibility, and more importantly, they want to do something with it — that is, they want to identify and implement better ways to plan and execute their transportation and logistics operations, which is what ultimately delivers value.
Here are several ways that real-time fleet and freight visibility delivers value:
Visibility enables proactive action

: to reschedule, resequence, or reroute pickups or deliveries, and to proactively notify customers of delays and updated Estimated Times of Arrival (ETAs), which gives them time to readjust plans and reallocate resources.

Visibility Enables "Manage by Exception"

: enables companies to focus time and resources on what's not occurring to plan to proactively resolve or minimize its impact.

Visibility Enables Faster Procure-to-Pay and Order-to-Cash processes

: for example, you can leverage Electronic Proof of Delivery (ePOD) and geofencing to initiate invoicing and payment process.  
More stringent customer delivery requirements is another factor that's driving demand for real-time visibility, with On-Time In-Full (OTIF) becoming a more critical metric. For example, Walmart began enforcing its new OTIF requirements in August. As reported by Bloomberg:
The new rules begin in August [2017], and [Walmart] said they will require full-truckload suppliers of fast-turning items — groceries, paper towels — to "deliver what we ordered 100 percent in full, on the must-arrive-by date 75 percent of the time." Items that are late or missing during a one-month period will incur a fine of 3 percent of their value. Early shipments get dinged, too, because they create overstocks.

By February [2018], Wal-Mart wants these deliveries to be on-time and in-full (known as "OTIF") 95 percent of the time. Its previous target was 90 percent hitting a more lenient four-day window.
Visibility solutions are also starting to embed machine learning capabilities and leverage a broader set of data sources, including weather, traffic, location, and social networking. Here are a few notable examples from this past year:
The Weather Company, an IBM Business, Introduces New Solutions Designed to Help Freight and Logistic Companies Improve Operational Efficiency: "The Weather Company introduced its new Operations Dashboard for Ground Transportation, a solution which is designed to help optimize workforce productivity and route selection for freight and logistics companies. This comprehensive, customizable dashboard includes key information on weather and road condition information, such as precipitation, wind, fog, ice and pooling water. The dashboard also integrates real-time traffic flow and incident data, and flags safety hazards."
JDA Unleashes New Levels of Supply Chain Visibility Across its Portfolio with TransVoyant: "JDA announced expanded application of partner TransVoyant's technology which employs advanced analytics on real-time big data curated from sensors, radar, smartphones, satellites, GPS, video cameras, and other devices to produce live and predictive insights that transform supply chain performance. TransVoyant is an integral part of JDA's strategy, providing real-time predictive visibility using multiple data sources to drive tangible business outcomes. Leveraging data such as weather, news, local events, social media and natural disaster information, TransVoyant improves demand-supply balancing, and helps organizations to avoid supply chain disruptions. TransVoyant also provides very accurate predicted times of arrival factoring the impact of external events and behavior vs. the highly variable carrier-provided ETAs most organizations struggle with; prescriptive recommendations for carrier, lane or route selection factoring current and predicted disruptions; and alerts tied to at-risk orders due to evolving and predicted issues with suppliers."
Elemica Delivers Predictive Visibility to Global Industrial Supply Chains: "Leveraging predictive intelligence, Elemica Pulse uses innovations in machine learning to help predict outcomes and correlate the dynamic influencers on their supply chain anomalies. By measuring the contributing impact, companies then achieve competitive advantage by adding value-added solutions that improve the customer experience while reducing cost to serve…Most significantly, Elemica Pulse features the Elemica Reality Check ™. As the Elemica Business Network captures event and transaction data across the entire network, it creates a critical mass of historical business information that is used to generate strategic and actionable insights. For example, if a carrier promises next-day delivery, Elemica Reality Check analyzes network data using proprietary algorithms to make an accurate prediction of delivery, alerting users on a high probability of late delivery."
C.H. Robinson's Navisphere® Vision Revolutionizes Global Supply Chain Management: "Navisphere® Vision [is] a supply chain technology that provides real-time global visibility across all modes and regions in one platform…In addition to providing real-time visibility down to a SKU level, Navisphere Vision delivers insights and impacts of potential disruptions from weather, traffic or current events, as well as predictive analytics to help shippers make better, faster decisions. This next generation of real-time supply chain visibility enables shippers to improve customer service and cost controls through management of inventory in motion, proactive status updates, limiting disruptions and risk mitigation."
HERE announces HERE Tracking: "HERE Tracking is a powerful cloud Platform as a Service (PaaS) for low-energy, high accuracy and real-time tracking of goods, devices and people both indoors and outdoors. HERE Tracking helps users maintain an accurate and trusted real-time and historical record of items through space and time…Leon van de Pas, SVP Internet of Things at HERE Technologies, said: 'HERE Tracking answers fundamental questions like where exactly is my shipment? When is it arriving? How did it get there? And, did it take the route it was supposed to? We can help dramatically improve visibility and traceability, and thereby help business and cities save money and cut waste.'"
Panalpina Taps ClearMetal Artificial Intelligence to Offer Differentiated Customer Service: "Panalpina will leverage ClearMetal's Data Intelligence Platform to make use of its own data and cultivate insights from across its supply network to optimize booking allocations and accurately predict customer behavior and carrier service quality. Automated machine learning analysis of customer behavior will allow Panalpina to predict booking behavior including yet-to-be-booked shipments, customer cancellations, modifications and fall-down, all with extreme accuracy."
In short, we'll continue to see innovations in supply chain visibility capabilities in the coming year, but the Achilles' Heel of all these solutions remain the same: crappy data.
To paraphrase a popular saying, it takes a village to achieve and maintain high levels of supply chain visibility. Before diving into the technology, assemble a team of internal stakeholders (including store operations, distribution, transportation, and procurement) and external stakeholders (including suppliers and third-party logistics providers) and provide them with a clear and measurable mission to improve supply chain visibility — and also provide them with the necessary support, in terms of technology, resources, and decision-making authority to accomplish that mission.
For related commentary, see:
Software Vendors and 3PLs Will Make It Easier for Customers to Innovate
One of the reasons companies sometimes opted to build their own software solutions was speed of innovation — that is, they didn't want to be dependent on software vendors to add new functionality that they needed now but often had to wait months until the next version of the software was released (and sometimes the requested functionality wasn't even added).
However, thanks to innovations in software architecture and user interfaces, software vendors today are providing users with easy-to-use tools to build their own extensions and functionality. In short, companies are able to build their own capabilities and drive their own innovation as needed.
For example, this past summer LLamasoft (a Talking Logistics sponsor) introduced "Planning by Design" and SupplyChainPlanning.com, which the company describes as "building blocks to improve your current planning capabilities through design technology." Simply put, LLamasoft is providing customers with a relatively easy way to create, configure, and deploy apps that address the "white spaces" of their existing supply chain planning applications.
Event Studio, which is part of SupplyChainPlanning.com, enables users to define workflows (using widgets and drag-and-drop components) that leverage LLamasoft's library of modeling and analytics algorithms/engines, while Design Studio — which has a similar look and feel to today's website creation tools — enables users to quickly and easily create the app's user interface, with several predefined layouts and functions available to choose from.
Meanwhile, many manufacturers and retailers are starting to look at their third-party logistics (3PL) partners not just as providers of transportation and warehousing services, but also as technology providers and innovation labs. Kenco Group (a Talking Logistics sponsor) is a great example. In response to this trend, the company launched Kenco Innovation Labs in 2015, where its dedicated team of innovation specialists "collaborate with customers to identify, research, and prototype leading-edge ideas and processes," including drones, 3D printing, gamification, augmented reality, AGV pallets, and wearable scanners. Kenco has also partnered with technology companies to bring new innovations to market faster (see Collaborative Supply Chain Innovation: Bringing Solutions to Market Faster for a case study example).
For related commentary, see:
We'll See More Vertical Mergers Between 3PLs and Technology Companies, and More Unique Partnerships to Battle Amazon
A major third-party logistics (3PL) company will buy a major supply chain software vendor.
I've made this prediction in the past, but I'm dusting it off again this year in light of all the vertical mergers taking place in other industries, such as AT&T buying Time Warner (which is being challenged by the Justice Department), CVS buying Aetna, and Ray-Ban maker Luxottica merging with lens company Essilor.
You can also argue that Target's recently-announced acquisition of Shipt is another example of vertical integration.
For the past few years, I've talked about the convergence of business models, specifically the business models of logistics service providers, technology companies, and consulting firms, and how shippers are looking for the right mix of technology, advice, and managed services from their 3PL partners. What's becoming clear is that technology (including access to IT resources) and advice are contributing more to the overall value proposition these days.
Will this tilt in a 3PL's value proposition toward technology justify acquiring a software vendor or technology company? That's the main question behind this prediction.
In my April Fool's Day post this year, I wrote that Walmart, Facebook, and Uber were forming a strategic alliance (to be called "Unrivaled") that would "redefine and improve the buying experience for consumers around the world, from product search and discovery through final delivery" and "raise the bar on what it means to delight customers." I also added, "Obviously, this is a strategic response to Amazon's dominance in the market. If you're going to beat Amazon and truly offer an unrivaled buying experience, you can't just copy what they do; you have to outflank them. Walmart, Facebook, and Uber are the Allies and today is their D-Day."
Will this April Fools joke turn into reality? I believe so — perhaps not these three specific companies joining forces, but I can see leaders in the commerce, logistics, and social networking realm coming together via partnerships or acquisitions to better compete against Amazon and "redefine and improve the buying experience for consumers around the world."
For related commentary, see:
—
What do you think of my supply chain and logistics predictions? What are your predictions for 2018? Post a comment and share your perspective!