As 2018 comes to an end, a quick thank you to all of our readers, followers, and sponsors for another great year of learning and conversation on Talking Logistics. The numbers speak for themselves: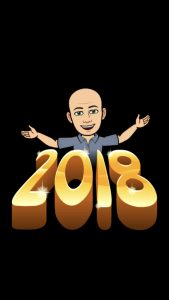 49 episodes produced in 2018, totaling more than 1,200 minutes of conversations with thought leaders and newsmakers in the supply chain and logistics industry.
228 posts published on a wide range of timely and important industry topics, including the most comprehensive weekly news roundup in the industry and thought-provoking and insightful guest commentaries from our sponsors.
More than 241,800 followers on LinkedIn and Twitter combined (a 23 percent increase from last year), including CXOs, VPs, and Directors across many vertical industries and geographies.
More than 140 podcasts on iTunes of our past episodes.
Over $58,000: the amount of money our Logistics Leaders for T1D Cure team raised in support of JDRF and its quest to turn Type 1 Diabetes into Type None.
And we continue to receive great feedback from supply chain and logistics professionals like you, like these comments:
"Just wanted to drop you a note to thank you for your insightful and timely information. Our logistics team looks forward to your industry updates and GREAT music selections." — Robert G., logistics executive at manufacturing company.

"I just wanted to reach out and let you know how much I enjoy your Talking Logistics blog. I have learned a lot and you make it very personable, very human. I like that. Always enjoy seeing the Talking Logistics letter arrive in my mailbox. Keep up the good work." — Murray P., president at technology company.

"Hello Adrian. I am a recent graduate of a supply chain logistics bachelor's program. I just wanted to add you [to my contacts on LinkedIn] and say that I am a big fan of your logistics podcast. Keep up the good work and keep the thought provoking podcasts coming! Thank you." — Calvin M., university student.
It's feedback like this that makes it all worthwhile, especially when I'm suffering from writer's block, so thank you for making this journey possible and fun.
We have many exciting new things planned for 2019, so stay tuned! In the meantime, in case you missed them the first time around or want to watch/read them again, below are the most popular Talking Logistics posts we published this year and the video episodes we aired during the second half of the year.
I encourage you to share this list with your colleagues, as well students, young professionals, and others who might be interested in joining our growing community. They can sign up for our email and follow us on Twitter, Facebook, LinkedIn, YouTube, and iTunes to stay informed about upcoming episodes and to read our blog posts on industry trends and news.
Again, thank you for making this another fun and rewarding year on Talking Logistics. Happy Holidays and I wish you all continued health, happiness, and success in 2019.
Top 10 Talking Logistics Posts in 2018
Talking Logistics Video Episodes (Second Half of 2018)
Note: It's difficult for us to rank our video episodes because many of them are hosted by our sponsors and we don't have visibility to their views. Therefore, instead of a ranked list, below are the episodes we aired during the second half of 2018. For the rest of the episodes we aired this year, see our Q1 2018 and Q2 2018 posts and our episode archive.
Talking Logistics will be on holiday from December 24 – January 1. We will be back on January 2, refreshed and ready to go for another year of sharing insights and advice about what's happening in the world of supply chain and logistics. Until then, here's our final Song of the Week for 2018, "Now Or Never Now" by Metric